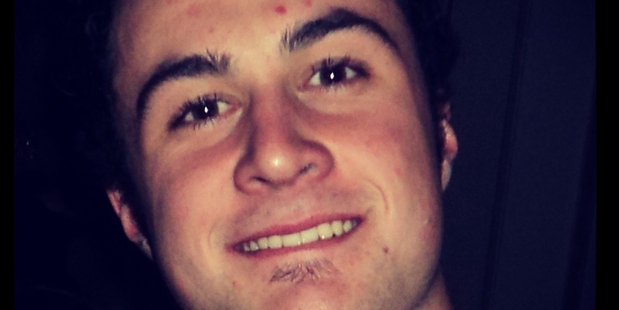 Israel Jack was still very much in the hearts and minds of his family and friends as they commemorated what would have been his 21st birthday.
Nearly 100 people gathered yesterday at Motutawa cemetery in Morea where Israel is buried and released balloons into the sky for their loved one who was affectionately known as "Izzy".
In August last year, Israel was found dead on Te Ngae Rd after a night out with friends. Rotorua detectives are still investigating his death.
His dad Rendall Jack said yesterday's event was a meaningful way for family and friends to remember Israel.
"I felt it was a positive and progressive step for those of us who had our lives turned upside down, it was a chance for all of us to share our love for him."
A prayer was held next to the grave site, followed by speeches and the singing of Happy Birthday before balloons were released, Mr Jack said.
"It was a chance for everyone to reunite again after his burial and exhumation, which was devastating to go through."
Police had to exhume Israel's body in October for further tests.
Mr Jack has appealed for anyone with information about his son's death to come forward.
"We're still dealing with grief, this [Israel's birthday] does help but we still desperately need answers.
"We know that people out there have the answers and they might be afraid but what we're experiencing you wouldn't wish that on anybody so we're asking people to come forward and help."
Israel's sister Ayla Jack is raising awareness about staying safe around alcohol. She has given up drinking for Febfast to make a stand against something that had contributed to her brother's death.
As of yesterday she had raised $575 for the New Zealand Drug Foundation.