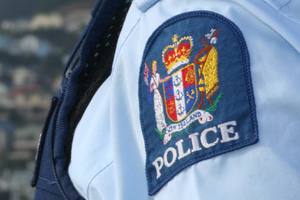 Two Americans who were lost in bush overnight are now recuperating at a hostel in Turangi.
The couple, a man aged 23 and a woman aged 24, are one month into a year-long working holiday in New Zealand. They went for a hike on Sunday afternoon around Rotopounamu, a lake in the Tongariro National Park just south of Turangi.
At the eastern side of the lake they decided to attempt a climb through bush to the summit of Pihanga. They got disoriented, so turned back towards the lake, but lost their way.
They called police at 4.30pm and a full scale search was soon underway using LandSAR volunteers from Turangi and Taupo, a police SAR dog and police SAR squad.
Difficult terrain, darkness, windfall and heavy rain made the search challenging, said Taupo police Senior Constable Barry Shepherd said.
"The man was able to phone police occasionally during the search but scratchy cellphone connection made conversation difficult. He was able to provide some clues to their whereabouts and the couple was eventually found just before 3am.
"It was 5am though, before they and all the search teams were back at Turangi."
Mr Shepherd said there were some "nervous moments" during the search when searchers lost contact with the pair for a few hours. The pair was not clothed or equipped for a night out in heavy rain, having taken just enough for the afternoon hike around the lake.
"There was concern for their health when the rain cleared and the temperature dropped."
Police understand the pair were "freaked out" at times and needed assurance that best efforts were being made to find them.