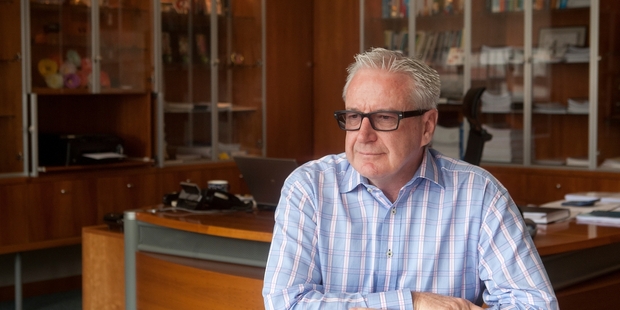 Rotorua principals preparing for a busy year have high hopes for their students and what they would like to see for education in the region.
This week, the Government pledged a $359 million investment in education which aimed to lift the achievement of the country's young.
It followed on from the launch of Excel Rotorua last year - a $1.69 million social sector trial which focused on target goals, ranging from early childhood education through to high-school leavers.
Prime Minister John Key said the Government was hoping to recognise the excellent teachers and principals and keep good teachers in the classroom by introducing four new roles of executive principal, expert teacher, lead teacher and change principal.
Rotorua Boys' High School principal Chris Grinter said he supported the positive Government initiatives.
"I was pleased to hear of this announcement, I think it's exciting forward thinking and brings a number of changes to our schools that we're looking forward to," Mr Grinter said.
"I like the way it rewards top teachers. I think that's needed. It's good for the profession and we want to make teaching more attractive and we need to attract the top graduates into teaching. I'm hoping it will do those things for us."
Mr Grinter said his school had more Maori boys enrolled than any other school in the country and it was focused on maintaining its high achievement level.
"The real challenge for us this year is to keep it at the highest level. Seventy-five per cent of our students are Maori, with a 90 per cent achievement rate in NCEA Level 1 and 2," he said.
Some educational issues in the region still needed to be addressed.
"There needs to be a greater co-operation between schools, sharing of good practices.
"All our schools are working hard to address student achievement in their own way and often those efforts are replicated rather than shared," Mr Grinter said.
"The demand for technology is also endless and continues to be a challenge. We spent $80,000 on a new server last year and a similar amount two years ago."
In his 23rd year as Rotorua Boys' High School principal, Mr Grinter said he was looking forward to the annual highlights of another major musical production, the Raukawa Kapa Haka group competing at the nationals and his students' achievements on the sporting field.
"Our enrolments have been positive and we will expect to see a roll growth this year and will aim to keep our excellent academic results continuing and continue to keep our boys engaged and excited about education in the role that it can play in their life and their future pathways," he said.