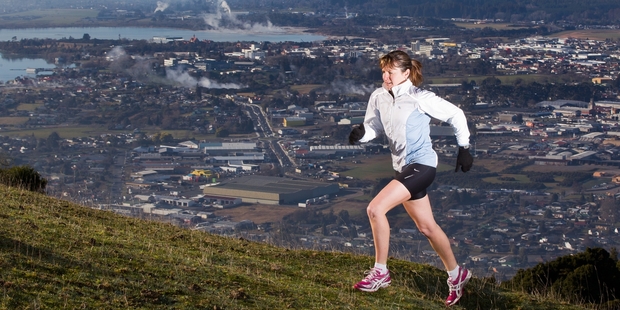 It dominates the western landscape but remains a largely hidden treasure to many.
At 757 metres, Mt Ngongotaha towers above the city. It is an iconic peak for Te Arawa and its reserves were returned to Ngati Whakaue under the Treaty settlement.
But while the road up the mountain is gated and accessible only for maintenance to the Telecom tower, the summit can be reached by foot and bicycle.
Walkers can get to the top either by walking straight up Mountain Rd, with occasional views of the lake, or the Jubilee Track.
The original Jubilee Track was cut on Jubilee Day - January 29, 1890 - marking 50 years since Captain Hobson arrived at Waitangi.
It needed to be reached over private land, with Forest and Bird buying the land next to it. The Mount Ngongotaha Bush Restoration Trust then developed a connecting track from the Violet Bonnington Reserve to the bottom of the Jubilee Track.
The first part of the walk follows an easy grade through native bush, which features a large rata tree with a viewing platform. Once you reach the original Jubilee Track, the walk becomes moderately steep until near the summit. From Mountain Rd it is a short walk to the top. The walk starts from the Violet Bonnington Reserve, on Paradise Valley Rd.
The mountain has 525 hectares of indigenous forest in public reserves.
So if you are after a challenge, or you want to visit somewhere new, conquering Mt Ngongotaha should feature on your list. This weekend the A&P Show features the King of the Mountain, a race to the summit, on Saturday at 1pm.
The Rotorua Daily Post Essential 50 lists the city's must-see, must-do and must-try activities and experiences thanks to reader nominations. We will be highlighting one every day.