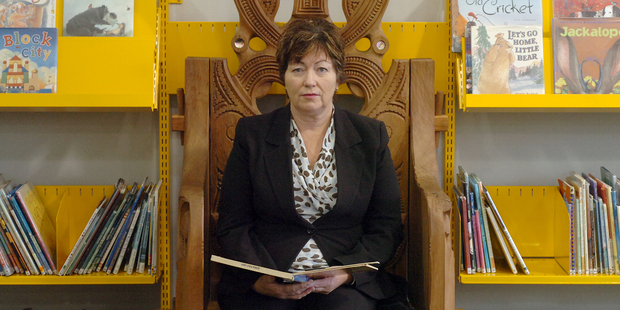 Rotorua district councillors have seen their salaries fine-tuned to reflect their new roles after a review of their duties by new Mayor Steve Chadwick.
After October's elections, Mrs Chadwick changed the committee and reporting structure at the council to better reflect her vision for the future.
A move from three committees back to two and the setting up of six strategy groups has required the council to re-calculate salaries for elected members.
Salaries are set by the independent Remuneration Authority, which bases salaries on the population and expenses of each local authority. Each authority gets a set amount of money, which is then distributed among elected representatives depending on their workload.
Those salaries are paid for by rates.
In the Rotorua District, councillors are paid from a total pool of $472,800, with a base salary of $39,400.
An additional amount totalling up to $59,100 may be paid to those councillors with additional responsibilities, such as the deputy mayor and committee chairpeople, subject to approval by the Remuneration Authority.
For example, Councillors Glenys Searancke, Janet Wepa and Karen Hunt will receive a one-off payment of $9800 for district plan hearings, where they are expected to attend 39 additional meetings scheduled for district plan submission hearings and deliberations.
Over and above this amount, the mayor receives a total salary package of $120,350, including a vehicle.
Most district councillors hold dual roles and as a result receive a higher salary.
Mrs Wepa's salary is the highest of the sitting councillors, as she is chairwoman of the operations and monitoring committee and sustainable living strategy group leader as well as sitting on the district plan sub-committee.
Councillor and cultural ambassador Trevor Maxwell has had a cut in his salary after previously being deputy mayor.
His salary drops from $47,355 to $41,370.
In comparison, Rotorua district councillors receive a lot less than their regional council counterparts are paid.
Bay of Plenty Regional Council chairman Doug Leeder receives a salary of $125,480, deputy chairwoman and regional transport committee chairwoman Jane Nees receives $72,000, and councillors receive a base salary of $52,000.
Regional councillors will also receive $200 a day extra for taking on extra duties during the regional plan process.