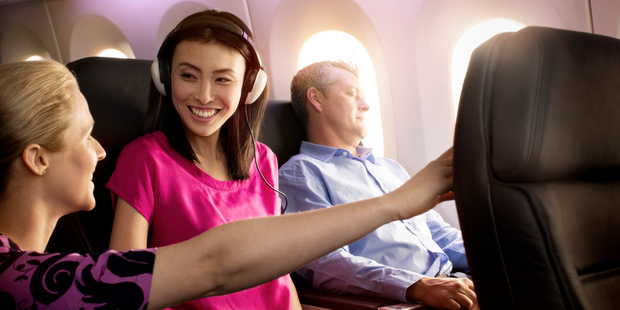 Cramped airline seating and unrealistic expectations are the Rotorua traveller's biggest holiday woes, a local travel boss says.
A new survey, commissioned by Southern Cross Travel Insurance (SCTI), asked 2000 Kiwis what exasperated them most while travelling.
Over a third of participants cited travel delays as their pet-hate, with inferior accommodation coming in second and annoying tourists third.
And while many travellers resented being seated next to a toddler on the plane, less than 10 per cent of people thought children were the biggest holiday irritation.
Rotorua House of Travel director Pam Turner said local travellers' biggest concerns usually came out of having unrealistic expectations and plane seating.
"They've got to be realistic. The most popular seats to book on aircrafts are exit rows," she said. "And not all airlines let you have them."
Globetrotters often said they were happy for the cheapest deal, when they actually had specific requirements, such as the location and standard of hotels, she said: "People come in, they see all the specials advertised and they want to book them.
"So a lot of the complaints are from people who go online to book and don't get what they wanted."
Travel insurance was essential for holiday makers wanting to avoid trouble, Ms Turner said.
"We had one lady who thought she was covered by her credit card and she wasn't. She hurt herself while she was overseas and ended up having to pay her medical costs."
Europe and Australia were "hot" destinations at the moment for Rotorua travellers, and cruises were becoming increasingly popular. Part of the reason was the cruise ships arriving in Tauranga, she said.
"People see them and like what they see."