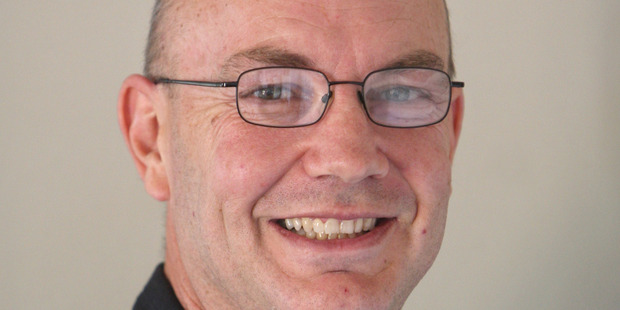 It appears my revelation that Mrs P suffers from Briscoesitis has struck a chord with fellow sufferers and their families.
I have had a number of messages from people thanking us for taking the brave step of opening up and publicising the affliction. It seems it is widespread, particularly among you ladies, and some form of action is required.
I'm thinking us blokes need a support group.
But first, for those who missed the original story - judging by the number of calls I've had I'd say there are only six of you - I'll recap.
My darling wife, now known forever in the hearts of the populace as Mrs P, is smitten with all things to do with the Briscoes retail outlet.
Over the years I have accepted the ever-increasing amounts of linen, cutlery, mugs and kitchen utensils I couldn't even hazard a guess as to what they are for, etc.
But I had to draw the line when Mrs P was spotted trying to sneak a glass table she had purchased into my car. We didn't actually need or want a glass table so I sought an explanation. I was aghast to discover my beloved had become brainwashed and felt she simply had to have it ... because it was half-price and therefore we would be saving money.
So, in short, we saved money by spending it. I was left totally confused. I still am.
Welcome to the world of Briscoesitis.
Anyway, what are we going to do about it?
Obviously quite a few of you blokes are out there whose wives somehow find themselves on autopilot when you get to town. Before you know it you are standing there in Briscoes being asked for an opinion on a frilly pillowcase or whether the mat in your bathroom will match the odd-looking toilet brush which simply has to be purchased because it has 60 per cent off.
I know it happens. I know you have to escape. I've seen you all standing around that bench outside. Too embarrassed to speak to the guy next to you. Too frightened to open up and admit that this terrible affliction is doing your head in.
Here's what I want you to do.
Next time you get to the mall and she gets to Briscoes, just let her go. That's right. Just let her go. We need to fix you first.
Head for the bench, where your fellow sufferers are bound to be hanging around, and say in a loud voice: "Hi, my name is Kevin and my wife has Briscoesitis".
I should point out that's just an example. If your name isn't Kevin don't say that. It could be confusing if there are 10 of you there and you all think everyone is named Kevin.
Anyway.
That done, you've taken the first step. Eventually, if we get enough people we'll have a ready-made response to the admission. It'll have to be something cool like "Roger that good buddy", followed by an empathetic secret handshake or head nod, though I'll have to check if the truckies have the copyright on the phrase.
Then we'll discuss the issues facing us.
It'll probably be better if we find somewhere more appropriate for our chat.
We'll need to be discreet. We'll need a place where us blokes can wander round in a calm, dreamlike state, oblivious to what's going on at Briscoes.
There's a place just next door which should do just the trick.
Of course there's the chance we might all end up suffering from Rebelsportitis. But that's the risk we must be prepared to take for our women.
Besides, I'd rather take home a fishing rod with 60 per cent off than a toilet brush.