Marching to beat of his own drum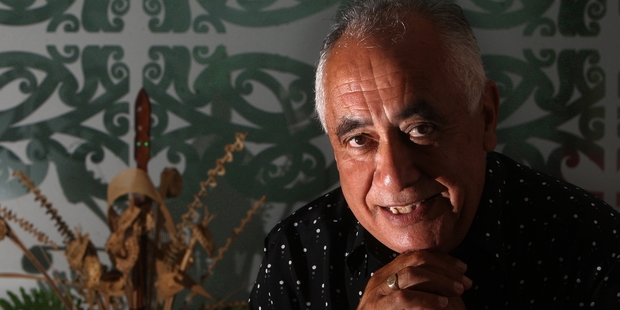 Retirement on hold as top chief executive and former soldier trains iwi for education's top echelons

AS A child Leith Comer thought his whanau were "hugely rich".
His reasoning was that their Matata home was two-storied and his grandfather had a truck. In reality, what the house actually had was an attic and the truck belonged to the Rabbit Board; it was reclaimed when his grandfather quit.
Looking back, the man who's held some of the army's, this country's and this city's mostly high-powered positions reflects that his were humble beginnings.
His army career was the kind described as "distinguished", with postings which included commanding New Zealand troops with the Multinational Force observers in the Sinai Desert.
At 39, Leith Comer discarded his uniform to seek non-military challenges, moving to Rotorua to take on one of the biggest going - leading the then Crown Health Enterprise responsible for Rotorua and Taupo hospitals. He became an inaugural member of the council's Te Arawa Standing Committee, was involved with rohe (regional) iwi forestry trusts at the time the government was selling the Forestry Corporation and helped establish the Tipu Ora Health Trust.
The commissioned officer's transition to civvy street impressed Wellington's powers-that-be. An invitation arrived to apply for the deputy secretary's role at what was then the Ministry of Commerce.
Next it was on to the biggie on his CV - chief executive of the Ministry of Maori Development, Te Puni Kokiri (TPK). After 12 years in the boss man's chair, he stepped down at the end of last year.
If he had illusions he'd retire to the golf course (he's a golfing addict), there were those with different ideas. Ngati Whakaue recruited him to lead its newly-launched Taumata education initiative for children up to 18 years old.
It's a huge responsibility; the Government's chosen Rotorua to pilot what will eventually be a nationwide programme. Leith considers his military background an asset in taking Taumata forward. "It's all about planning campaigns ... all about strategy."
Once again he's a busy man but isn't complaining. "I'd always had a hankering to come home [to Rotorua]."
Despite spending less time here than other places, his peripatetic life's taken him, tribally this region is his home; he's Te Arawa on his father's side, Ngai Tahu and Ngati Pahuwera on his mother's.
Which returns us to his less-than-affluent early years. His father died when he was 2 and his mother newly hapu (pregnant) with the second of his two sisters. For the next couple of years, they lived with his grandparents in "that Matata mansion that wasn't".
He remained there until his mother married carpenter Stanley Comer, a Pakeha. Her children took his name. The couple weren't long wed when back problems forced Stanley off work. "He was on compo [compensation] and we went to live in a caravan by the Whakatane River, but us kids got crook being down by the water so we shifted into a one bedroom cabin at the Ohope camping ground."
When Stanley's back improved, they moved on, first to Kawerau then, when Leith was 9, South Auckland. "I got a very good, solid education there, I have always been very grateful to my parents for that."
Initially, Leith wanted to be an airman going into the air force as a trainee pilot, but soon accepted it wasn't for him. "I was pretty immature, not yet 18, I didn't have the aptitude necessary to make a good pilot, my 'close enough' attitude wasn't right in that environment [where precision's essential]."
He became an office cadet with BP. "It was fairly boring, I wanted something a bit more exciting."
The army provided the answer. Passing a recruiting office Leith marched in, the selection board considered him officer cadet material. Those were the days New Zealand's putative officers trained across the Tasman.
His first overseas posting was Singapore, as an adjutant. Moving through the ranks he became captain of the newly-created Officer Training School at Waiouru.
"We set up the first mixed male and female training establishment in Australasia. There were lots and lots of challenges mixing men and women under the same roof ... making sure the girls didn't get pregnant and the boys weren't in the females' rooms."
He must have kept the troops in line, he later returned as commanding officer.
Along the way, he was selected to spend two years at the US Infantry Centre, Fort Benning, in Georgia. There he received the Eisenhower Award for the best foreign student. Leith didn't tell us this wee gem, Google did.
He credits his US training with shaping his way of thinking "in later life", becoming a prime business asset.
Out of the army, he rubbed shoulders with politicians. "In Wellington, I came to admire politicians, with TPK I worked with two very good Prime Ministers, [Clark and Key]. The late Parekura [Horomia] was delightful. I've been to China with Pita Sharples numerous times, he's superb at empathising with people from different countries."
The experience whetted his political appetite. At last month's local body elections he stood for the regional council's Okurei seat - unsuccessfully. Leith Comer's not used to losses but he's too seasoned a campaigner to be left battle scarred, he's moved on.
Without the time-consuming responsibilities that being a councillor entails, there'll be more spare hours available to hone his already-impressive 13 handicap at Arikapakapa (Rotorua Golf Club).
The multi-skilled Leith's not complaining.
THE FACTS - LEITH COMER
Born: Whakatane, 1948
Education: Awanui Primary (Whakatane), Kawerau District School, Papatoetoe Intermediate, Otahuhu College
Family: Wife Fiona, five daughters, three sons from two previous marriages
Interests: Whanau, politics, "people, places, travel'', "golf and more golf'', follows all other codes, the military; trustee of Fallen Heroes Trust honouring lives lost in Afghanistan
On his time at TPK: "Hopefully I was able to improve the lot of Maori and the lot of the country.''
Memorable moment in life: "Being invited to address this year's Ohinemutu Anzac dawn parade.''
Personal Philosophy: "Life's not a rehearsal."