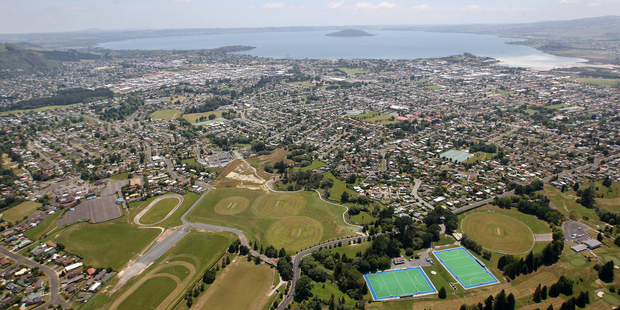 New unemployment figures suggest things may be looking up for Rotorua - with tradies and hospitality workers among those most in demand.
In the Bay of Plenty region unemployment rose from 6.1 per cent to 6.9 per cent in the last quarter, but dropped from 7.0 per cent to 6.9 per cent year-on-year, according to Statistics New Zealand's Household Labour Force Survey.
But a breakdown of the figures shows that in Rotorua district, unemployment fell from 8.8 per cent to 7.3 per cent year-on-year. However, Statistics NZ warns the latter figures may be skewed due to the small sample size.
As of yesterday, there were 133 Rotorua jobs listed on Trade Me.
Of those, 23 per cent (31) were in the trades and services category, with employers looking for electricians, carpenters, mechanics and general labourers among others.
The second largest category was hospitality and tourism, with 24 jobs listed (18 per cent). These included restaurant and hotel vacancies as well as tourism operators looking for temporary summer staff.
Another 11 per cent (14) were in healthcare and 8 per cent (10) in transport and logistics.
Mike Bryant, Bay of Plenty regional commissioner for social development, said Work and Income currently had 197 Bay of Plenty positions in the process of being filled and 44 of those were in Rotorua.
"The Rotorua labour market has steadily been improving and will continue to do so as we move into summer. While the retail, hospitality and tourism sectors are currently gearing up for Christmas and the holiday season, forestry, trades and care worker positions are also steady," he said.
Mr Bryant said Work and Income endeavoured to match and refer people to jobs within 48 hours of a position being listed with them.
"Now is a good time for those employers looking to recruit as we have a pool of work-ready people available," Mr Bryant said.
That pool is likely to include about 130 workers made redundant from Tachikawa last month - they are not included in the latest unemployment figures.
Last week First Union wood secretary Rawiri Daniels said only about 12 of them had so far secured work.
Meanwhile in the office administration sector things are looking up, according to Personnel Resources Rotorua recruitment consultant Jenna Cruickshank.
"We're really busy at the moment actually, things have actually picked up for us."
She said she had noticed an increase in candidates and companies looking to fill roles, with a desperate need for accounts people. However, candidates still outnumbered available jobs.
Some seasonal office temping work was expected to become available as permanent staff took Christmas holidays, she said.
Rotorua Chamber of Commerce chief executive officer Roger Gordon said he thought the latest unemployment statistics were a positive result for Rotorua.
"It actually reflects the confidence we were beginning to see mid-year and the results from our survey indicate future employment improvement. It is a really good reflection of that trend."
Mr Gordon said further improvement in the employment situation was still possible for Rotorua as it was currently the beginning of the tourism season.
"Employers of tourism enterprises might need to take on extra staff with increased numbers of tourists visiting."
Last year, Skyline Rotorua took on an additional 45 seasonal staff while Te Puia hired an extra 26.
Nationally, job numbers swelled in the last quarter as construction, retail and hospitality firms hired workers.
The last time the unemployment rate was lower than 6.2 per cent was in June 2009 - before the recession had caught up with the labour market. The average unemployment rate was just under 7 per cent through 2012.