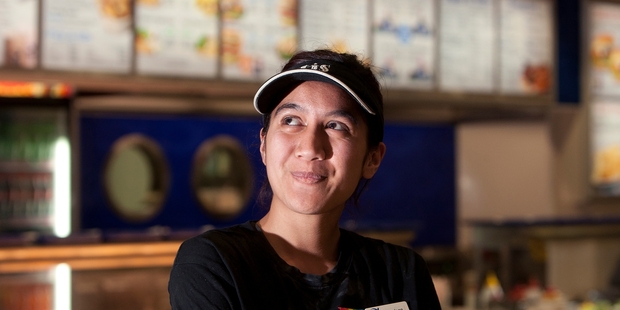 The past three years haven't been easy for 22-year-old Chelsea Lines.
She has been on and off the unemployment benefit. But now the Rotorua local has found a full-time job.
Figures show while the unemployment rate has risen in the Bay of Plenty, Rotorua's rate has dropped and Ms Lines is one of those former unemployed workers helping to buck the trend.
"It was quite a struggle for a while, with both myself and Work and Income looking for jobs but positions were filling up so fast."
But with Christmas just around the corner and a full-time job at LJs Rotorua, Ms Lines' future is looking bright.
"It's really fun and exciting. All the girls here get along really well and our bosses are awesome.
"I don't think I could ask for any better group to work for."
She said it was much better than being on the benefit and she had extra money to do things.
"Work and Income have given me a lot of job opportunities. They have been really good."
Ms Lines said she was really quite lucky to land her job.
"At the time there were hardly any jobs. I was willing to do anything.
"The job market seems to be dead in the middle of the year in Rotorua. It's only now before Christmas and at the start of the year people are looking for workers full time."
When she wasn't working she was doing courses through Work and Income to boost her experience.
One of the hardest things for anyone who is unemployed is to keep motivated, but this wasn't a problem for Ms Lines.
"I don't like being bored, I have to do something."
She has advice for others looking for work.
"Don't give up. Keep pushing, keep trying to reach your goals and if you need help ask for it."