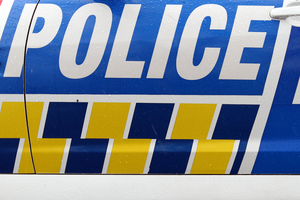 Police have impounded an "expensive hobby" Chevrolet Corvette after it was involved in a crash in a Rotorua industrial area.
Rotorua police Sergeant Chris McLeod said the car was not road legal and had been seen driving at excessive speed in the Tallyho area before the crash last night, around 6.30pm.
The car, which had two male occupants, was travelling at speed when the 56-year-old driver lost control and hit a power pole as well as a parked Honda CRV. A man was in the CRV and was taken to Rotorua Hospital but was uninjured.
Power was cut to about six businesses in the area for a couple of hours as a new power pole was installed.
Mr McLeod said inquiries were continuing but charges were likely. The car was impounded for unnecessary exhibition of acceleration under the Boy Racer Act.
"We've reports of a vehicle fitting that description doing excessive speed in the general area," Mr McLeod said.
"The faster you go, the bigger the mess. Obviously this was someone's expensive hobby car and they put lots of hard working men and women at risk."