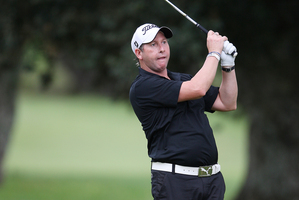 Bay of Plenty are the Freyberg Masters Champions for the first time after a dramatic final day at the Coringa Golf Club in Christchurch.
The win last week marks the Bay's first title at the event since it began in 1986 at Paraparaumu Beach.
The Bay, who only emerged as a contender late in the week, defeated Southland 3-2 in their crucial round nine contest to secure their first title while Aorangi slipped up on their chance to make history by losing to Auckland.
In one of the closest contests in recent years, the Bay won 3-2 on six occasions to secure the title by just half a team point.
They recorded 6.5 points from a possible eight points compared to Aorangi's six points.
Team manager and selector Ross Fowler was still recovering from a taxing week when contacted by the Bay of Plenty Times.
"I've been involved with this for 15 years now, as a player mainly, but it's just great to see the guys' hard work pay off."
He put the team's success down to their depth, preparation, strong bonds between players and plenty of help from Bay of Plenty Golf.
"At the start of the week we said all we have to do is win each match 3-2. And that's pretty much what we did, aside from the one loss. It was a team effort - everyone contributed.
"We flew under the radar a little bit. Northland have a strong side and had it for the taking. Friday morning it was theirs, but when they fell over it brought four or five other teams back into it in terms of getting a medal."
The unexpected opportunity led to a frantic final day with Fowler flying all over the course in an effort to keep his players informed of developments.
The Blue and Golds, who have recently enjoyed success at the Toro Interprovincial tournament, took their chance on the final day with clutch wins over North Harbour and Southland.
The heroes of their memorable comeback were their No3 Steve Heberley (Whakatane), No4 Tony Hewlett (Omokoroa), and No5 Jason Madden (Mount Maunganui), who led their team out superbly to secure the vital three points on both occasions.