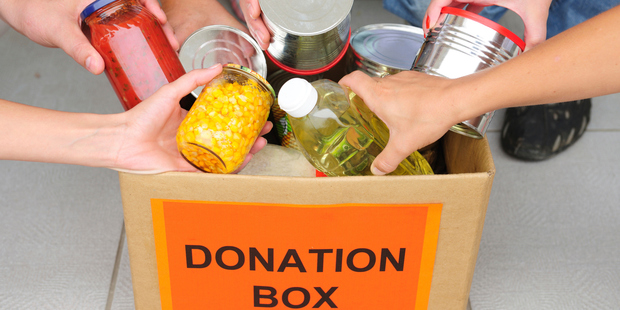 Chances are you know where your next meal is coming from.
Not everyone in our community can say the same.
Not only has Rotorua borne the brunt of ongoing hard times, especially since the financial crisis of 2008, but recent job losses such as those at Tachikawa Forest Products have twisted the knife that little bit further.
Every year the Rotorua Daily Post holds an appeal in the lead-up to Christmas to collect money and sometimes goods, and to raise awareness on behalf of a particular cause. Every year the community responds with great generosity, and the recipients are often speechless with gratitude.
The Rotorua Daily Post is more than just a newspaper, we're a part of the community and we're proud to help facilitate this relationship between you, our readers, and those less fortunate. Now we're asking for your help again.
This year, as in recent years, we've called for applications and asked for suggestions on who our recipients should be. Over the years we've supported a variety of community groups including local branches of the Child Cancer Foundation, Hospice, the Life Education Trust, Waiariki Women's Refuge, Riding for the Disabled and the SPCA.
For the past two years we've supported the Salvation Army foodbank.
There are many worthy potential causes, and it's incredibly hard to have to choose just one and disappoint the rest, but it is also hard to go past the foodbank.
Last year our Christmas Appeal raised a whopping $38,500 in cash and food items, helping to feed more than 120 local families at Christmas, and keeping the foodbank stocked for months to come. This year, please again consider the needy in our community and show that wonderful Christmas spirit Rotorua has become known for.
Donations to the Rotorua Daily Post Christmas Appeal can be made at our Hinemoa St office. You can donate money or non-perishable food. Food can also be donated at the Salvation Army's Community Ministries at Community House on Haupapa St. If any groups, schools or individuals are organising a can drive or fundraising event, please let reporter Mike Watson know on 348 6199, ext 57049 or at mike.watson@dailypost. co.nz.