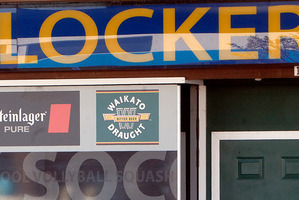 The closure of three Rotorua pubs shouldn't be seen as a sign that more will follow.
Well-known bars The Shed and Seismic Gastrobar have closed their doors over the past few months, with The Locker Room also shutting.
While times were tough, Chamber of Commerce chief executive Roger Gordon said there was more optimism that there had been in some time and he didn't believe the closures were a sign of more to come.
He said while there was no doubt the winter period could be more difficult, food and beverage businesses were optimistic about the future.
Mr Gordon said it was "totally wrong" to link the business closures with the state of the industry.
Longtime hospitality stalwart Reg Hennessy said the hospitality industry was difficult but businesses with a good location, quality food and a strong game plan could still succeed.
Mr Hennessy has been involved with the local hospitality industry since the late 1980s but has now sold Hennessy's because he said he wanted to pursue other ventures.
Mr Hennessy said the business was thriving, something he put down to the key location, reliable hours and good food.
He said the trading was now stronger than any time since the Rugby World Cup.
The sale of Hennessy's - which happened late last year - was not to do with The Shed being placed into liquidation and instead came after he was approached to sell it, Mr Hennessy said.
However he said The Shed going into liquidation was disappointing - particularly given the effort he'd put in.
"It would have been in nobody's best interest to have carried on trading.
"The staff lost their jobs and Rotorua lost a really good place."
The Shed was placed into liquidation at the request of Inland Revenue after they failed to pay tax. The company owes $441,844 to 11 creditors although that figure is expected to rise as more creditors file claims, according to a Ministry of Business, Innovation and Employment spokesman.
At the same time as The Shed closed, Mr Hennessy closed The Locker Room on Hinemoa S.
Mr Hennessy said while the hospitality industry was tough, Rotorua was still a good place to do business if you had the right game plan and knew the industry.
"Just going into a shop and saying 'I'll put a bar in' doesn't work anymore."
Seismic Gastrobar operations manager and consultant Ian Butler said the reasons behind the business closing were "standard stuff".
"People don't have the money and those that do don't want to spend it."
Mr Butler said he was brought in after a breakdown in a business relationship to look at the viability for the bar's future.
He said because Rotorua restaurants weren't combined they didn't have the same buying power as restaurants in other places which drove costs up.
Mr Butler said some of the most successful hospitality businesses in Rotorua were those that had solid, long-standing ownership and that when restaurants "chopped and changed" names and owners like Seismic had done, it became very difficult.