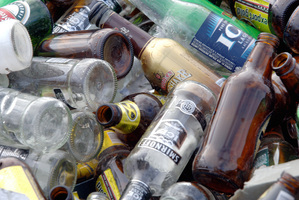 The Rotorua District Council has appointed four members to its newly formed District Licensing Committee.
The formation of the committee is the result of the new Sale and Supply of Alcohol Act 2012, which comes into effect on December 18.
The new committee members are Morris Meha, Alastair Gibson, Henry Weston and Juanita Conder. Their terms on the committee range from three to five years.
Council regulatory services manager Neven Hill said the council's appointment panel was impressed by all candidates and felt those selected would bring the best mix of experience, skill and expertise to the committee.
"The committee will be there to give balance to our community's concerns about the excessive and harmful consumption of alcohol and the effects this has. It addresses what has previously been seen by the community to be an imbalance of industry versus community interests."
Mr Hill said many of the provisions of the new legislation were introduced to address the perceived lack of local communities' power to influence a growing proliferation of alcohol outlets operating within their communities.
"An important emphasis of the act is the formation and defined duties of the District Licensing Committee.
"This entity will now have the say on all applications received, whether for new premises, or for renewals of various liquor licence types.
"While the committee doesn't come into force until December 18, it was essential to go through the appointment process prior to this date to ensure the committee would be trained and up-and-running when these new functions and powers are enacted," he said.
The costs of operating the new District Licensing Committee and requirements of the act will be met by increased licensing fees that central government has set within the regulations.