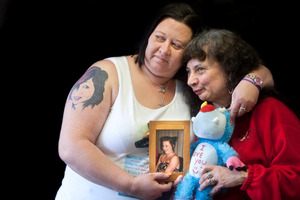 A grieving mother has backed a coroner's call for drivers who cause crashes to pay emergency services costs.
Rotorua coroner Dr Wallace Bain made the call during yesterday's inquest into the death of 17-year-old Annalese Jolene May Bacon of Taupo.
Annalese was the front seat passenger in a car that spun out of control and flipped on Plateau Rd, Reporoa on October 19.
The driver, 22-year-old Trent Robertson, was sentenced in March to three years' jail for driving with excess blood alcohol causing death, dangerous driving causing death and driving while suspended.
Bay of Plenty road policing manager Inspector Kevin Taylor told the inquest the crash directly cost emergency services $12,715. That included an estimated 91 hours' police time, two fire crews at the scene for five hours and one for 30 minutes plus three ambulance crews engaged for about three hours.
Police also paid a vehicle examiner to inspect the car and a funeral director to remove Annalese's body.
The road was closed for at least three hours.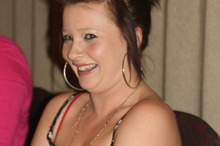 In his report, Mr Taylor referred to the Ministry of Transport website which stated:
"The updated value of statistical life is $3.77 million per fatality, at June 2012 prices."
Dr Bain said those were "phenomenal costs".
"I was blown away when I saw this report," he said. "I don't think the public know [the costs] . . . I sit on these [inquests] all the time and I am blown away.
"They [drivers] should have to pay."
Dr Bain said in any other field, costs incurred due to "gross negligence" would be able to be recovered.
Annalese's mother, Darlene Fiveash, agreed.
"I do think Trent should be responsible for some of those costs because it's the taxpayer that pays those," she said.
"Anyone in that situation should be responsible ... otherwise they're getting away with it."
Dr Bain reserved his decision but said alcohol, cannabis, fatigue, speed, a suspended driver and multiple vehicle defects all contributed to the crash. The car did not have a warrant of fitness, all four tyres were substandard and the suspension had been lowered. Annalese was not wearing a seatbelt, which may have saved her life, he said.
Ms Fiveash, surrounded by Annalese's grandmother, brother, cousin and friends, said it was a relief to hear Annalese had died instantly.
She said Annalese was hugely missed.
"Her noisiness, her mischievousness, her cheekiness ... she was a rebel with a heart."
She said she didn't yet feel anger towards Robertson, who her daughter met days before the crash.
"I will probably hit anger when I know he's going to be out on parole."
Annalese's gran, Joan Bacon, said Annalese's ashes were still at home.
"Kids come in and talk to her, it allows them to grieve," she said. "I light candles every night for her."
Annalese will be laid to rest next month, she said.
Ms Fiveash said she had lost a daughter but gained a whole lot of kids - the friends who called Annalese "Anniey babbiee".