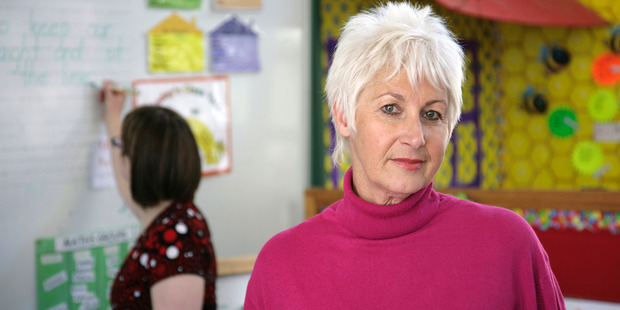 National standards assessments are "not worth the paper they're printed on", a Rotorua principal says.
Rotorua Principals' Association president and Otonga Primary School principal Linda Woon said parents should not rely on the accuracy of their child's national standards rating, and should focus instead on teacher reports of progress.
"There's definitely a lack of consistency, even within our own school. We've struggled to get moderation across all of it, but it is in no way the fault of the teachers."
Her comments follow an independent report which found teachers' use of the standards last year lacked dependability, ranking children's reading, writing and maths correctly only about 60 per cent of the time. The report, commissioned by the Ministry of Education, was based on research involving 96 schools. It concluded reported improvements in student achievements must be treated with caution.
"There has to be a question about the reliability and validity of the assessments," said Ms Woon.
"The schools will, I'm sure, quite openly admit that the data is not really worth the analysis that people are going to put into it.
"Whatever conclusions they come up with are going to be wrong because the data is inaccurate."
She supported the implementation of the ministry's new online progress and consistency tool (PaCT), which has been boycotted by the Principals' Federation. The PaCT tool gives teachers checks and balances to ask themselves where their students are, in terms of meeting yearly educational targets.
"That tool will help teachers make more consistent judgments. It will lead to greater consistency within a school, across schools and across New Zealand."
Ms Woon did not agree with the "confusing" reasons behind the boycott but said it would be unfair if the ministry used the tool to create a league table and compare schools.
"We have different families and I just can't see that is the best way to judge schools.
New Zealand Educational Institute national president Judith Nowotarski said the report confirmed what teachers had been saying since day one.
"It's deeply flawed and unhelpful. Data about children's progress should never be used to compare schools because children learn at different rates and in different ways."
The "unfair system" should be scrapped completely, she said. "We don't want to see our kids labelled as failures because they haven't met a set target in an aspect of the curriculum."
It was an insult to blame teachers for the inconsistencies, she said. "Blaming teachers for producing inaccurate results from a flawed assessment system is like trying to blame Coco Chanel for failing to make a silk purse out of a sow's ear."
However, Education Minister Hekia Parata said it was just the second year of reporting and the system needed time to improve.