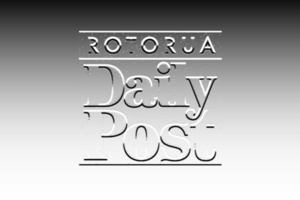 The Serious Fraud Office says there is no evidence of deliberate wrongdoing at the Taupo District Council in assessing tenders.
But it has criticised some of the council's procedures, saying its investigation has highlighted the need for organisations to have "robust procurement processes".
It has also referred the matter to the Office of the Auditor-General, which audits public bodies' finances, performance and long-term plans.
The initial complaint to the SFO related to procurement and tender practices within the council.
SFO acting director Graham Gill said although the investigation showed nothing illegal, it was still important that it be done in the public interest.
"However in this case, we are confident there is no evidence of fraud and that much of the suspicion can be put down to procedural issues."
Council chief executive Rob Williams could not be contacted for comment, but said earlier in the week the council's audited financial statements had been examined by the auditor-general's office with no financial concerns.
Outgoing Taupo District Mayor Rick Cooper said he was elated the investigation showed no criminal action and had been completed before the local body elections on October 12.
"It's been intolerable to have this investigation going on," he said. "At least we can say we've been investigated by the highest investigatory body in New Zealand and given a clean slate, both governance and management."
He said he was unhappy that a complaint had gone to the SFO to start with, and that someone had been making allegations against the council.
He said while he was only mayor for another 30 days, he was confident the council would move to improve its processes.
"If it's procedures and ways that council does things that can be done better, we're always striving to do that."
The current Deputy Mayor, Mich'eal Downard, who is campaigning for election as mayor, is running against four candidates who are not currently on the council, said it was a relief to now have all the candidates on the same platform.
He said while the investigation was under way, it meant all councillors running for re-election were under "a grey cloud".
"I was happy with them [the SFO] investigating because I knew there was nothing about me in it, but this puts everyone on an even footing."