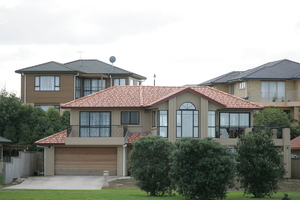 New home loan rules will hit Rotorua first home buyers hard, a local mortgage adviser says.
As mortgage lending restrictions loom, first home buyers only have a few weeks left before the chances of securing a home loan with less than 20 per cent deposit are more than halved.
Under the new Reserve Bank rules, the combined dollar amount of loans with deposits below 20 per cent will be limited to 10 per cent of a bank's new lending.
The moves are designed to cool the property market and reduce the risk of a housing meltdown.
But, as first home buyers rush to seek pre-approval for low deposit loans before the October 1 deadline, experts fear buyers could forgo due diligence and make hasty, ill-advised decisions.
"In good old little towns like Rotorua the first home buyers are frantically trying to save as much as they can and pay the rent - they're not going to have a show," Prosper co-director Lorna Harris said.
Last month, the median house price for Rotorua was $254,700, according to Real Estate Institute of New Zealand (REINZ) figures. Based on that figure, first home buyers in Rotorua would need a deposit of at least $50,940 under new lending restrictions.
The national median house price was $385,000, meaning a minimum deposit of at least $77,000 would be needed.
Mrs Harris said advisers had not expected the Reserve Bank to apply new rules nationwide.
"I don't think it's going to have the desired effect that they're wanting really.
"We would probably see 35-40 per cent of our market with a deposit less than 20 per cent."
She was working with clients on different options, but banks were already taking a tough line on low deposit home loan applications ahead of the official date for restrictions.
"We're not discouraging people, we're trying to give them hope."
REINZ is cautioning first home buyers against rushing to purchase a property that might not suit their needs.
"It would be really unfortunate if people felt that they had to prioritise timing over prudence," REINZ chief executive Helen O'Sullivan said.
"I would still counsel people that it's better to miss out ... than get yourself into a pickle.
"It's a real issue in the market at the moment.
"The reality is if you're a vendor and you've got a property to sell, purchasers are lining up to be the best dressed and that does sometimes mean it's a bit of a race."
Ms O'Sullivan said there were indications of increased activity last month by people looking to buy their first home.
A big concern for the Reserve Bank would be whether first home buyers sought out non-bank lenders which were not subject to the same lending restrictions.
Additional reporting NZ Herald