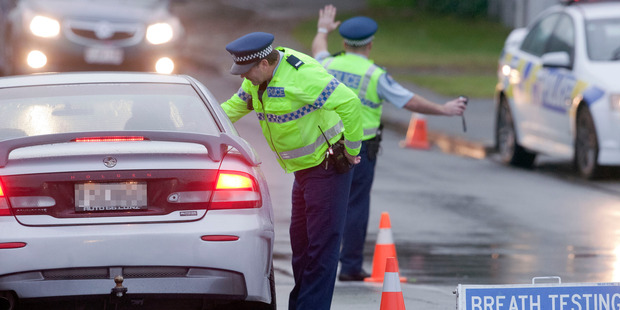 Animal control, psychoactive substances, stolen goods, suspended drivers and persistent school truants were under the gun yesterday as Rotorua police enforced Operation Presence.
Around 50 extra officers were deployed on to the frontline, working with other agencies. The operation focused on Western Heights but involved policing other parts of the city.
"Western Heights has seen a rise in various offences over the last four months," said acting area commander Inspector Ed Van Den Broek.
"Although the police have spent considerable effort in this area identifying and charging offenders, we are still receiving reports of ongoing offending. This operation has been quite interesting, we're connecting with other groups and everyone has been talking about having a police presence in their area.
"We want to let people know we will be dealing with any troublemakers. This makes people feel safer."
The youth section worked with truancy officers, returning students to schools and addressing issues affecting school attendance.
There were traffic checkpoints set up to check drivers were allowed to be on the road. Officers also visited second-hand dealers, checking records and property for stolen goods, working with Maori wardens visiting shopping areas in Western Heights, and assisting the Rotorua District Council animal control team.
Police also teamed up with Toi Te Ora Public Health Service in a sting on shops to ensure they were not selling synthetic cannabis or other products banned under the Psychoactive Substances Act.
Mr Van Den Broek said Rotorua police expected to carry out another two major operations in the city by the end of the year.
"Not only are we making Rotorua a safer place to live, but the police people enjoy getting out and about in the community and making a difference."
The additional police were made up of officers usually in support roles and staff rostered on for a training day.