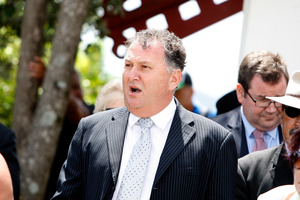 Whether you're a leftie or a right wing supporter, it's fair to say politics is getting more interesting.
With the semi-shock resignation of Labour leader David Shearer last week, things are certainly spicing up in the Beehive as we head towards the naming of the new opposition leader.
Whether the job goes to Shane Jones, Grant Robertson or David Cunliffe, politics is again on the front pages.
But it's not like we haven't had our share of politics lately.
With the GCSB debate and the passing of the gay marriage legislation, New Zealanders have become more involved in politics in recent months. We've even been watching Parliament TV - out of choice.
Young and old are talking, tweeting, posting and debating about policies, future leaders and future decisions. How great is that?
We are discussing these issues around the water cooler - which makes a nice change from Miley Cyrus' latest shenanigans.
John Key is being typically relaxed - or some might say arrogant - by saying he doesn't mind who the new leader is, as both have strengths and weaknesses.
But in my view Cunliffe is a standout and he's not going to take another Labour defeat lying down. He's been waiting for this moment for a long time.
I would suggest John Key might need to go to bed an hour earlier from now on - just to be safe.