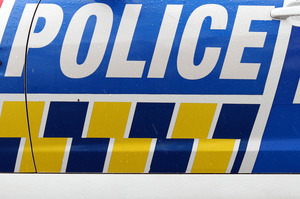 Rotorua police will be part of a road safety operation taking high risk, recidivist drivers off the road ahead of the holiday weekend.
More than 260 police staff across the Bay of Plenty will be taking part in Operation Presence, which aimed to use a 'whole police' approach to reduce offending and victimisation. It will also raise awareness about changes to child restraint laws which will come into force on November 1.
"Labour Weekend is the first holiday coming out of the winter months; more of us are getting out and about to enjoy the improving weather and we start to see an increase of visitors to the district," Bay of Plenty District Road Policing Manager Inspector Kevin Taylor said.
"We want everyone to enjoy themselves but that is dependant of them arriving and getting home safely.
"We will be looking to reduce the road risk by actively locating road users who have shown, by repeated offending, that they cannot responsibly use our road network, and we will be serving driver license suspension notices to as many of those drivers as we can locate prior to the weekend."
Mr Taylor said police will also be engaging with schools around the child restraint law changes and will include checkpoints at some schools around the district.
"This is about education and awareness rather than enforcement; it is to assist parents and caregivers in understanding the new rules so that children are travelling safely and legally."
Operation Presence will run for 12 hours and will involve a large number of staff not normally operating in road policing roles, including senior managers from the district headquarters in Rotorua and staff ordinarily in office-based positions.
Emergency response capability will not be affected by the operation.
Following on from Operation Presence there will be high visibility policing on the roads throughout the long weekend and anyone driving more than 4km/h over the permanent posted speed limit is at risk of being ticketed.
Speed, alcohol and fatigue are particular risks so drivers are being urged to plan trips, leave plenty of time, take plenty of breaks, drive responsibly and be considerate to all road users.
"The ocean will not evaporate and the sand won't disappear in the few extra minutes it might take to reach your destination driving to the speed limit and the conditions," Mr Taylor said.
"Our staff will also be paying attention to slow vehicles that can often lead to frustrated drivers carrying out risky or dangerous overtaking manoeuvres. If you are towing a caravan or boat be mindful of other drivers and pull over to allow them to pass safely where the opportunities arise."
Labour Day Weekend officially starts tomorrow from 4pm and ends at 6am on Tuesday, October 29.