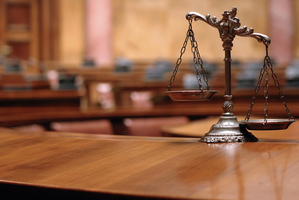 A Rotorua moving company is to appeal the $94,000 sentence it received after an employee fell off a building being relocated.
In a decision released last week by Judge Michael Behrens QC, The House Movers (Rotorua) Ltd was fined $54,000 and ordered to pay the worker $40,000 reparation. The company had previously pleaded guilty to failing to take all practicable steps to ensure the safety of an employee while at work and failing to notify the Ministry of Business, Innovation and Employment of the incident.
The House Movers director Dean Namana told the Rotorua Daily Post yesterday the sentence was being appealed by his lawyer Jonathan Temm, so he was unable to comment further.
However, at a hearing last month, Mr Namana told the court a significant fine would mean his business, which employed nine staff in Rotorua and six in Hamilton, would have to close down. He said it had been a tough few years for his company and, while insurance would cover a reparation order, it would not cover a fine.
The charges related to an incident last July when the company was transporting a building from Katikati to its Wikaraka St, Ngongotaha, base. Metres from its destination, the building got caught in low wires and the foreman in charge of the operation climbed on to the roof. He slipped on ice and fell to the ground, breaking the tibia and fibula in his right leg. The ministry only became aware of the incident when an ACC claim was made the following month.
In his decision, Judge Behrens noted the company had health and safety policies in place to deal with the circumstances of the incident, but said it was the company's responsibility to have an employee in the position where he simply could not ignore the availability and use of safety equipment.
"It was an obvious hazard that had not been addressed by the defendant in any way. There was no specific training about health and safety when having to move in icy conditions. [The employee] should not have set foot on the roof," he said.
In relation to the failing to notify the ministry, Judge Behrens noted The House Movers "simply did not carry out its responsibility under the act".