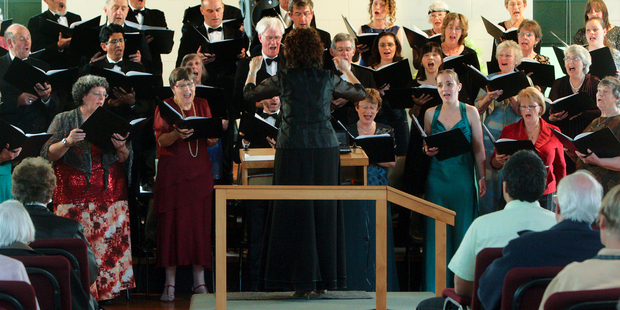 There was some sort of chemistry in the air which made an open-hearted concert by two fine choirs into a celebration of choral singing.
The well-prepared choirs from Michigan, USA and Rotorua caught the spirit of the occasion, and relished an imaginative and varied programme.
Each choir thrived both at the chance to show off their undoubted qualities to the other when singing on their own and when joining forces.
They had the benefit of having conductors, James Parker and Evelyn Falconer, who are outstanding motivators and equipped with impressive skills at getting choral ensemble and expression from singers.
The visitors' convincing Maori pronunciation in the Maori folk hymn Ka Waiata a Maria and their heart-felt performances of American spirituals made these highlights.
Their strong American "can do" attitude came out in a medley from Les Miserables when many choir members came forward as soloists.
A sense of fun was added by the Rotorua choir in the witty Moa song and 'Fats' Waller's The Joint is Jumpin'.
When the choirs combined for two songs their voices blended splendidly. Both the Rogers and Hammerstein If I Loved You and the popular Hine e Hine with soloist Elizabeth Pilaar were very touching. Hanno Fairburn