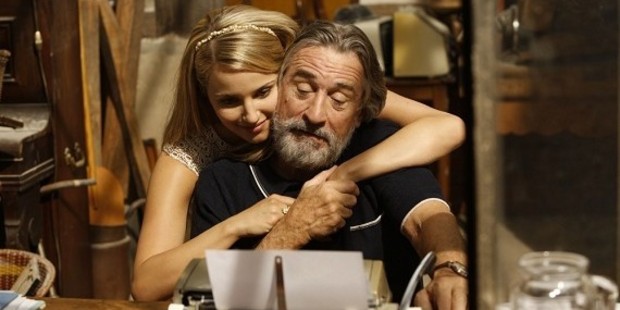 This is no ordinary family. The Manzonis are a Mafia family on the run. Giovanni (Robert De Niro) has killed and hurt many people and his only chance of survival now is through witness protection and a new life in France under the watchful eye of FBI agents led by Robert Stansfield (Tommy Lee Jones).
Giovanni, renamed Fred Blake, with wife Maggie (Michelle Pfeiffer) and children Bella (Glee's Dianna Agron) and Warren (John D'Leo), must settle into a small village and not draw attention to themselves.
But forgetting the old ways doesn't come easy for this family - all of them are well capable of delivering their own brand of justice should the need arise.
All four quickly find their niche in the village using a combination of smarts and brute aggression.
What they don't realise is that the Mafia don who has a massive contract on their heads is getting closer and closer to finding them. When fate puts their location in his grasp the family will need to pull together like never before.
Considering the degree of death and destruction in The Family, it is almost incidental to the storyline.
More a black comedy than a thriller, it is nevertheless very entertaining and quite the high-speed ride through the lives of the Manzoni family.
(R16) Roadshow Entertainment
Watch the trailer here:
)