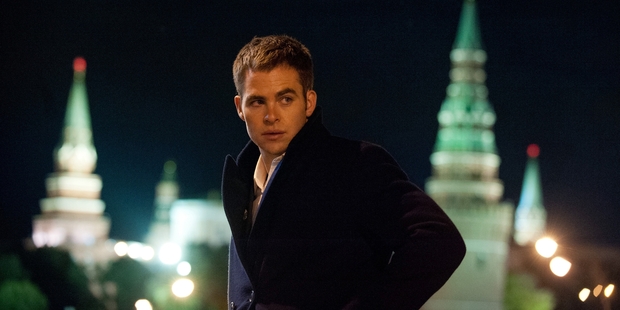 Jack Ryan doesn't so much take us on an action adventure, it is more an espionage thriller with a deadly enemy.
Based on the Tom Clancy character, Ryan (Chris Pine) is a financial whizz kid who wants to help serve his country.
Recruited by Commander Thomas Harper (Kevin Costner) to join the CIA, Ryan is given the task of hunting for illegal money coming into the United States that may be funding a post-September 11 terror attack.
When Ryan discovers a number of huge hidden payments coming from Russia, Harper know Ryan must move from behind the scenes to the centre of the action and find out what this money is for.
Relocated to Moscow, Ryan must discover what Viktor Cherevin (Kenneth Branagh) is planning and when it is going to happen.
But Cherevin is far from a pushover and won't let the American agent get any closer than he needs to.
Ryan learns early on that he is far from welcome and he must use all the skills he learned as a marine if he wants to complete this mission.
When Ryan's girlfriend Cathy (Keira Knightley) arrives in Moscow, the stakes are raised and everyone must play their part if they want to crack the hidden codes that contain information that could destroy the United States economy for a generation.
When the US team is ultimately able to get the information, it is a race against time to find out who, when and where the terror attack is going to be played out.
Jack Ryan: Shadow Recruit is more spy drama than hi-tech action extravaganza.
It is about discovering who the enemy is, what they are planning and trying to stop it in time.
The suspense created is constant, leaving you wondering what is around the next corner - friend or foe?
Watch the trailer here: