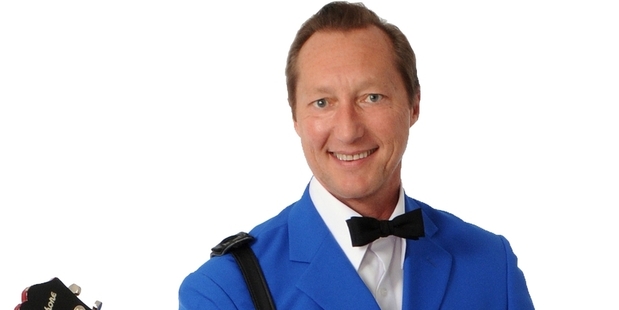 It took Bill Haley jnr years to come around to the idea of following his legendary father into the music business.
But with age and maturity, the American performer has come to the conclusion that he's probably the "most qualified person on earth" to share the music of his father - and is now bringing his show, Bill Haley Jr & The Comets, to Rotorua as part of the NZ tour
Bill Haley is widely considered as the founding father of rock 'n' roll with hits such as Rock Around The Clock, See Ya Later Alligator and Shake, Rattle & Roll.
"I never intended to pursue that professionally. It was just something to do."
However, he said he "lost that ego" and decided there were enough people who wanted to hear the music that he should start performing.
"I'm probably the most qualified person on earth to do it. I've got a lot of knowledge and ... there's no pressure."
Haley jnr said although he was too young to attend his father's concerts during his heyday, he had fond memories of sitting in the garage at the family's home - Melody Manor - watching his dad and The Comets rehearse.
As part of the show, as well as performing his dad's hits, he also tells stories of his father. He said it's not so much a tribute band but rather a rock'n'roll history show.
"It's really very authentic. I've got myself some top-notch musicians."
He said because of the music it was a "really upbeat" show with people getting up and dancing.