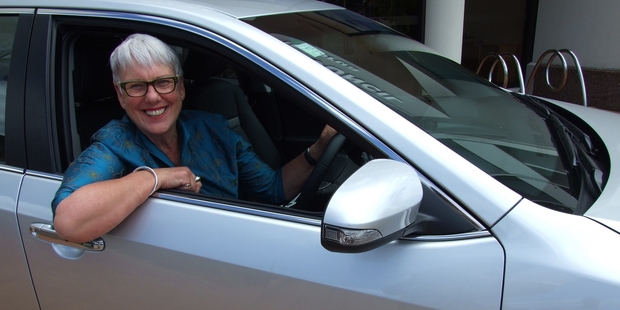 Rotorua mayor Steve Chadwick has been given the keys to a new fuel-efficient Toyota Camry Hybrid to use as her official mayoral vehicle.
The electric-petrol hybrid replaces the less economical Holden SV6 mayoral car which is being sold.
The new vehicle has more room than other hybrids or electric cars on the market and fits the needs of the mayor, who regularly has to travel within the district, across the region and elsewhere in the North Island, to attend meetings and forums. It seats five passengers.
Mrs Chadwick said her preference was for a fuel-efficient vehicle so a hybrid was the logical choice.
"We're developing our district's future with a strong focus on clean energy so it makes sense to demonstrate our commitment by using a hybrid vehicle. It makes a stand for the environment and links with where we're going as a city.
"It's also practical, being big enough to use for official occasions and to accommodate visiting VIPs."
The vehicle was purchased through a local dealership at a discounted price accessing the council's "All of Government" purchasing contract. The net cost after the sale of the previous mayoral vehicle is expected to be less than $20,000.