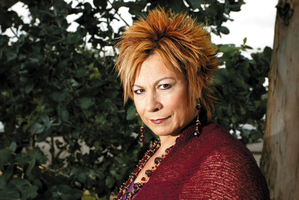 Psychic Sue Nicholson will be in Rotorua next week with her show Answers from the Other Side.
Mrs Nicholson's abilities have been seen on TVNZ's Sensing Murder, the Good Morning show and 20/20.
She said her gift helped create a communication link between those who had passed over to the spirit world and the living.
At the show, Mrs Nicholson would attempt to channel messages to many of the audience members and guide and educate on how the spirit world works and help people with the messages they might receive.
Mrs Nicholson's connections aren't just limited to the human world, claiming she often also connects with pets that have passed to the other side.
The event will be held on Friday, September 13 from 7pm at Rotorua Soundshell. Tickets are $58.20 and are available from the Rotorua Convention Centre or www.ticketmaster.co.nz.
The show is an R18 event and children aged 13 to 17 years must be accompanied by a legal guardian.