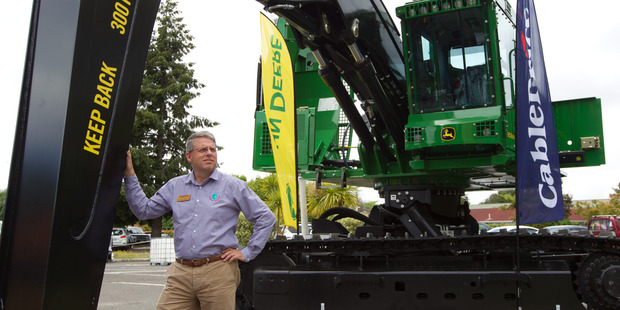 The Forest Industry Contractors Association (FICA) has slammed the consultation document prepared by the Independent Forest Safety Review Panel for a lack of health and safety credibility.
The purpose of the review is to identify the likely causes and contributing factors to the high rate of serious injuries and fatalities in the New Zealand forestry sector. It released its public consultation document last week.
FICA said the document contained a glaring lack of root cause analysis and factual data as a basis for discussions with forestry workers.
"The document is full of union-prompted innuendo and fiction. The panel has failed to get root cause analysis of the very accidents that brought about the call for a review. Where are the facts about hours of work across industry? What are the rates of pay? What are the underlying causes of accidents? Where and when do they happen, and to whom? Without these facts to support a conversation with our industry there is not much reliable to go on," said spokesman John Stulen.
"So far, panel members have steered clear of accessing our long-standing industry-driven 'Incident Reporting Information System' operates and the facts it holds. The root cause analysis of 10,000 near misses is far stronger than arguing about the cause of 10 fatalities. Facts, not emotion, are the pathway to a real solution.
"If they looked they would see it shows that for over five years we have been focused on the key areas of serious harm with results now starting to show through. There has been a marked reduction in these accidents since late 2013. There is some fiction in options put forward which suggest that if unions are pushed in they are somehow going to solve all of our problems. It's time the panel realised they should start the facts and science of health and safety to see where the real solutions will be found."
He said too many assumptions had been made, "based on very loud politically-driven opinions of people, with very little understanding or connection to our industry".
"The facts are that forestry has three kinds of operators - the good, the bad and the really ugly. Our members are very good - most are mainly tertiary-accredited to the ACC system for workplace safety management plans, many are exceptional and have won National panindustry safety awards. The many part-time operators are other rural contractors that have quickly set up harvesting crews; they're the bad ones; often working without employment contracts or providing proper protective equipment. The really ugly ones are those who don't obey the most basic laws about notification required for commencing bush work. WorkSafe inspectors don't even know they're out there operating!
"Many of the suggested options are completely obvious, for example, asking whether all forestry workers should have employment contracts that meet minimum standards. That's not an issue among our members' workforces. It's simply what that the WorkSafe inspectors should have been enforcing as part of their job for the rest. But for years the've been denied adequate resources to do properly by constant restructuring."
Mr Stulen said the real solutions were to get rid of shady operators. He said it's a job that WorkSafe inspectors have shied away from in the past but it was time for them to front up and find the "shady operators" in farm forests. Many fly-by-night operators have never had a visit from a WorkSafe inspector, he said.
"The panel's discussion document looks too tainted by unions. They want to use this process to get laws changed to give them priority access to our workers. Well, we're confident that workers with our contractor members will tell the panel that consultation and inclusion have always been a part of the workplaces they are in."
Mr Stulen said this review was at risk of becoming "just another superficial look from the outside industry" without fully understanding the root causes of what's gone wrong.
"We have tried to engage with unions on injury prevention and accident investigation but unless they get their own way 100 per cent, they just throw a tantrum and walk out of the room. They wouldn't ever be willing to accept the science of fact-based health and safety solutions because it does not suit their agenda to get mandatory worker representation."
The Panel's public consultation document can be found at www.ifsr.co.nz. There is also a survey for forestry workers to complete. The review panel will hold a public consultation meeting in Rotorua on Wednesday 18 June, time and location yet to be confirmed.