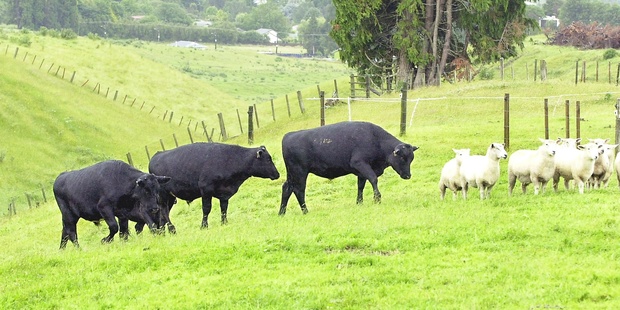 Rotorua's BioBrew has won the Restorative Innovation Award at the NZI National Sustainable Business Awards.
The honour was announced at the awards ceremony at the Auckland Museum yesterday and continues a successful year for the company, which was also a finalist for the 2013 Westpac Rotorua Business Awards Manufacturing & Trade Business Award.
Another Rotorua company, Laminex New Zealand, was a finalist for the Mega Efficiency Impact Award.
BioBrew, which offers a range of microbial products for the agricultural sector, is the only local company offering farmers truly probiotic products that have gone through the rigours of independent trials.
Its cost-effective range gives New Zealand agriculture a way to eliminate costly and environmentally damaging chemical inputs such as antibiotics and synthetic fertilisers.
Feedback from its customers suggests many farmers have used BioBrew products for environmental applications and animal nutrition, improving their yields while reducing or eliminating their use of poisonous and/or unsustainable materials.
A little like the milkman of old, the company drops off fresh product to the farm gate then collects all of its empty containers.
These are cleaned, reused and spared from the landfills - resulting in a business that's both less wasteful and more profitable.
BioBrew's team are also avid believers that their microbial products can't simply remain a niche or boutique product.
Their focus from here on out is to keep their products as cost-effective as possible, and to expand a franchisee system that will deliver long-term employment to the rural areas that need it.
The NZI Sustainable Business Network Awards are New Zealand's longest-standing and pre-eminent sustainability awards. The awards are now in their 10th year and have been restructured this year to better recognise businesses that are making a real difference by transforming New Zealand's business landscape.
Kiwibank, in collaboration with Nga Tangata Microfinance Trust, won the Community Innovation Award and also won the overall award for "Greatest Contribution to a Sustainable New Zealand" by addressing a critical issue which is about breaking the poverty cycle.
During the last two years, Kiwibank has supported Nga Tangata Microfinance Trust, the first microfinance initiative in New Zealand.
This programme addresses the causes of poverty and helps bring people in low-income areas out of debt. The initiative, which reduces the impact and appeal of loan sharks in low-income areas, is a partnership of Child Poverty Action Group, NZ Federation of Family Budgeting Services, and the NZ Council of Christian Social Services.
For a full list of winners see www.sustainable.org.nz.