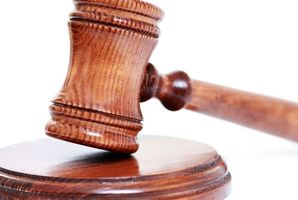 A Rotorua brother and sister kidnapped and held a woman for at least 10 hours, between them threatening to cut off her tongue, fingers and eyes and shoot her in the head.
Simon Tehuirua Rameka, 43, and Brenda-Lee Rameka, 35, who are affiliated to Black Power, were due to go on trial in the High Court at Rotorua today. Instead, lawyers for the pair requested Justice John Fogarty deliver a sentence indication.
After this, they both pleaded guilty to kidnapping, injuring with intent to injure and threatening to do grievous bodily harm. Simon Rameka also pleaded guilty to a charge of wounding with intent to injure.
He was sentenced to three years' prison while Brenda-Lee Rameka, a mother-of-five, will be sentenced on October 29.
According to the summary of facts, the victim was friends with Brenda-Lee Rameka.
On February 23, 2013 she was at Brenda-Lee Rameka's Rotorua home, where Simon Rameka was serving a home detention sentence.
Brenda-Lee Rameka told her brother the victim had stolen his money. He became angry on hearing the victim's family had Mongrel Mob connections.
He grabbed the victim, put a pillowcase over her head and forced her to sit on the kitchen floor for 16 hours, the summary said. Defence lawyers however submitted the detention was only 10 hours.
During this time, both kicked and punched her. Brenda-Lee Rameka hit her with a blunt instrument and said she was going to cut out her tongue and her eyes.
Her brother got shearing scissors or secateurs and told the victim he was going to cut her fingers off. He pressed the blades on to her hands, drawing blood. He also held a blunt instrument to the back of her heard and said "should I shoot you?' while laughing with his sister.
In the early hours of the morning when the Ramekas were asleep, the victim escaped by jumping out a window. She had suffered numerous injuries, including cuts to her finger joint.
Brenda-Lee Rameka's lawyer, Tony Balme, said his client was willing to go through a restorative justice process with her former friend, however Crown prosecutor Ngaroma Tahana said the victim was unlikely to agree to that.
Justice Fogarty refused Brenda-Lee Rameka's bail application and remanded her in custody until sentencing.
For more articles from this region, go to Rotorua Daily Post