Bid to block access removed by NRC crew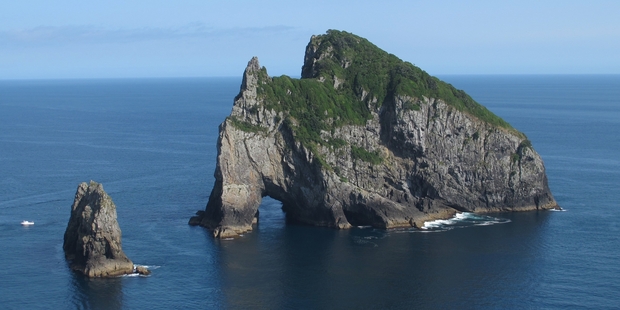 A chain stretched across an entrance to the Hole in the Rock scenic marine attraction in the Bay of Islands has been removed after being deemed a navigational hazard.
The Fullers launch tour company reported the presence of the chain to the Northland Regional Council (NRC) around noon yesterday and the council's deputy harbourmaster, Chidambaram Surendran, sent a boat crew out to remove it in the mid-afternoon.
Mr Surendran said the chain had been anchored to rocks on both sides of an entrance and was suspended about 2m above the sea at low tide.
It was obvious to him the chain had been placed in position to block the entrance.
"We were quite concerned about it being a potential hazard," Mr Surendran said.
The Hole in the Rock is at Motu Kokako, also known as Piercy Island, at the northern tip of Rakaumangamanga (Cape Brett). Passing through the natural hole in the island is the highlight of many tourist boat trips in the Bay of Islands.
The NRC had radio warnings broadcast about the chain and sent out a boat crew which removed most of it about 2.45pm.
Mr Surendran said maritime safety had been the NRC's first priority when it heard about the chain. Now the navigational hazard had been removed, the council would consider further action, such as contacting police and seeking those responsible for putting the chain in place.
The Motu Kokako Ahu Whenua Trust, which administers the island for the benefit of its 621 Maori owners, has in the past campaigned for tourism operators to pay a fee to take boats through the hole, in the same way companies pay a concession to cross private or conservation land.
But trustee Rau Hoskins said yesterday the trust had not been involved with putting the chain in place and was trying to find out who had done it.
He said that while the trust did not condone anyone attaching a chain to the motu without approval, it was interesting the NRC had removed it so promptly, given no one had to navigate through the Hole in the Rock.
He considered both the chain placer and the NRC had trespassed on trust property.
For more articles from this region, go to Northern Advocate