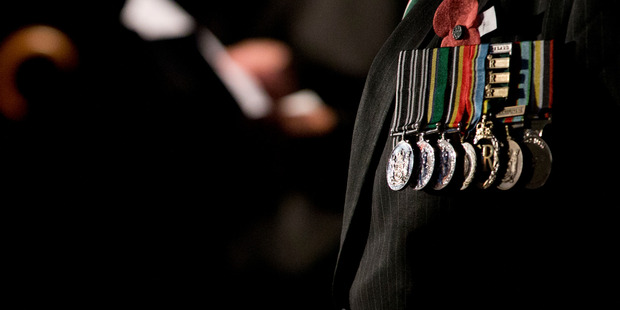 The son of a World War II prisoner of war and hero of the Battle of Crete has admitted stealing nearly $90,000 from his dead father's veterans' pension.
Lawrence McRae, 67, pleaded guilty yesterday in the Napier District Court to a single charge of theft, amounting to $89,259.89, from the war pension.
His father was Colin McRae, who served in the 14th Platoon of the 22nd Battalion and was one of nearly 2000 New Zealanders captured on the Mediterranean island of Crete when German paratroopers invaded in May 1941.
Mr McRae struggled with his experience as a POW and afterwards spent time in St Mary's Hospital at Hanmer Springs, where he was treated for post-traumatic stress syndrome.
He died in 1992 and the pension was left to his wife Iris McRae and paid into a BNZ bank account.
In May 1993, the account was amended to a joint account between Iris and her son Robert McRae. Lawrence later became an additional signatory.
In March, 2013, Veteran Affairs New Zealand (VANZ) wrote to Iris but the letter was returned and marked, "not at this address". After New Zealand Defence Force inquiries, it was found she had died on October 7, 1999, and that the McRae veterans' pension should have ceased.
When Iris died, the BNZ account reverted to the sole ownership of Robert, with Lawrence still a signatory.
VANZ calculated that from Iris' death in 1999 to the day the Government learned of her death on March 13, 2013, $89,259.89 had been overpaid.
In March this year the police conducted an investigation with BNZ. The bank only retains records for seven years, but found that from 2007-2013, 133 withdrawals had been made from the account.
Lawrence McRae had made all the withdrawals by writing a cheque to a business or organisation or by presenting a cash cheque to a bank teller.
McRae told police his Australian-based brother, Robert, had no knowledge that the pension money was still being paid into the account, nor knew that he was taking it.
After McRae pleaded guilty yesterday, Judge Jonathan Down remanded him at large until sentencing in August and ordered a pre-sentence report and a reparation report.
McRae, who could be jailed for up to seven years, declined to comment when asked about the court case yesterday. The Government is seeking reparation for the entire amount stolen.
For more articles from this region, go to Hawkes Bay Today