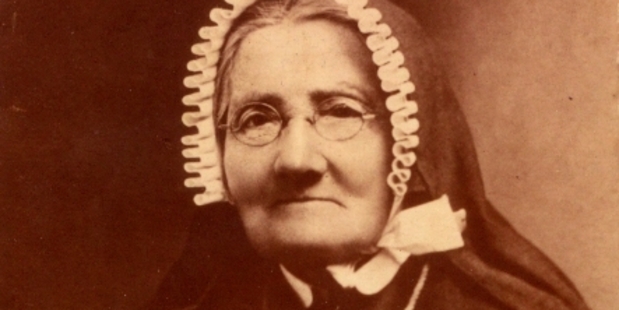 The process is under way to create Wanganui's very own saint.
A seminar and exhibition about Suzanne Aubert, known as Mother Mary Aubert, will be held in the city next month as the Catholic Church moves forward with the process to declare her a saint, or holy person.
If she does become a saint, she will be the first New Zealand saint, although Australian Mary McKillop, who became a saint in 2010, had strong ties to New Zealand.
Twenty quilts inspired by Mother Aubert will be exhibited at St Mary's Church in Guyton Street by Ohakune quilter Merrilyn George from July 12-18, and Sister Jo Gorman, an archivist with the Sisters of Compassion, will give a seminar about Mother Aubert's significance to Wanganui on July 12.
Mother Aubert (1835-1926) first came to New Zealand from France in 1860 and spent 16 years - between 1883 and 1899 - at Jerusalem on the Whanganui River, teaching local children, making medicines, and forming a religious order, the Daughters of Our Lady of Compassion (now the Sisters of Compassion).
She started two hospitals and a soup kitchen in Wellington, and wrote books in French, English and Maori.
Mother Aubert's canonisation - the lengthy process the Catholic Church goes through to declare someone a saint - formally began in 2007 with the appointment of Catholic priest and historian Maurice Carmody as postulator, or advocate for Mother Aubert's cause. Father Carmody wrote the Positio, a 1000-page document that outlined biographical details about Mother Aubert, as well as her relevance in her own time and today.
"The Positio has just been approved by six international historians in Rome, and it's currently before a panel of theologians to be investigated," Father Carmody told the Chronicle.
If it is approved by the theologians, Mother Aubert will become a venerable, Father Carmody said.
"This is the first major step toward canonisation. To be declared a saint, it must be proved that she performed a miracle, and receive the approval of the Pope."
Father Carmody said it would be "a big thing" for New Zealand Catholics to have their own saint and that Mother Aubert was a deserving candidate.
"Not only was she an ideal Christian woman, she was also a great contributor to New Zealand."
For more articles from this region, go to Wanganui Chronicle