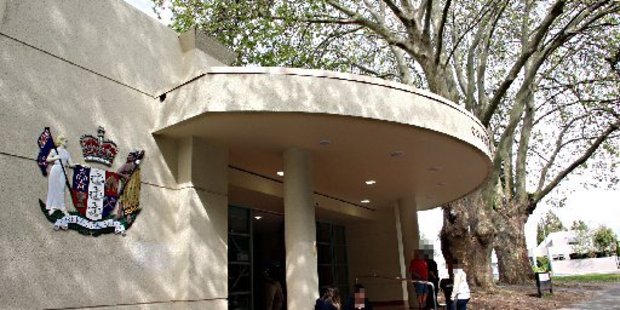 The Matapihi owner of a pitbull which police say attacked and bit his 3-year-old nephew on the face has been jail for three years one month for cannabis dealing offences.
Arron James Kohu, 41, was sentenced in Tauranga District Court today, in relation to four charges - cannabis cultivation, possession of cannabis for supply, and selling cannabis, and assaulting a police officer.
The charges stem from a search of Kohu's Waikari Rd home on April 4.
During the search police found 850 grams of cannabis, electronic scales, cut up aluminum foil, five tinnies, 13 cannabis stalks drying, and $1653.70 cash.
Police say if the cannabis had been sold in tinnie form it would be worth up to $15,000.
While a police officer was trying to handcuff Kohu he punched the constable in the face.
Kohu has previous convictions for cannabis cultivation and possession of cannabis.
The judge ordered the forfeiture of the $1653.70 to the Crown.
Kohu has denied a charge of being the owner of a dog which attacks a person and causes injury.
The attack is alleged to have happened at Kohu's Waikari Rd home on March 27 while his nephew was playing near the animal which was tied up on a long chain on the back lawn.
A case review hearing in relation to the Animal Welfare charge is due to take place later today.
For more articles from this region, go to Bay of Plenty Times