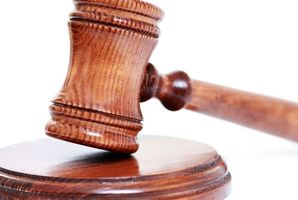 The death of a baby put to sleep on its tummy on a pillow has been described as an "unnecessary and preventable" tragedy.
Coroner Dr Wallace Bain made the comments as part of his findings into the death of a baby, identified only as Baby A, in Taupo in 2011.
Dr Bain said he had reviewed several previous findings around sudden infant death syndrome, co-sleeping and unsafe sleeping arrangements which made "sobering reading".
On the day the baby died she was breastfed and then put back into her cot on her tummy with her head facing to one side, and on a pillow.
It's not recommended that babies sleep on their stomach or have pillows.
Almost four hours later the baby was found to be unresponsive and was taken to hospital and declared dead.
When spoken to by police the mother was adamant that the only way she knew to get the baby to settle and to sleep was on its tummy on a pillow.
A police investigation found the baby was well cared for, breastfed well and had bonded with the mother.
Dr Bain described the baby's death as a "tragedy".
He said there was overwhelming evidence that the prone (or front) sleeping position was a significant factor in babies dying suddenly and unexpectedly while sleeping.
He said it was important that all caregivers including parents and grandparents knew the preferred sleeping position for babies was on their backs.
"The conclusion from all the research evidence is that infants placed [on their back] to sleep are at the lowest risk of SIDS and this is the preferred sleeping position for healthy infants."
He recommended the Ministry of Health continued public health advice around safe infant sleeping practices and safe sleeping environments, in particular re-emphasising the dangers of placing infants to sleep on their stomachs.
For more articles from this region, go to Rotorua Daily Post