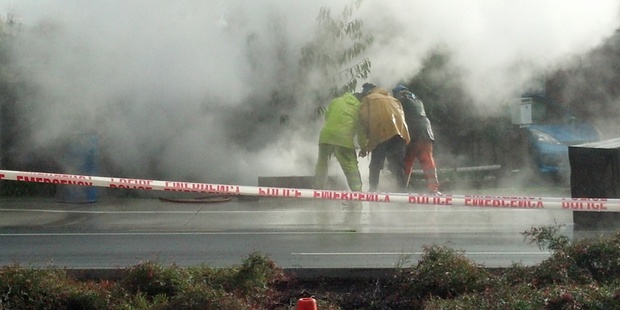 Part of Lake Rd in Rotorua had to be closed overnight due to steam from a "rogue" geothermal bore.
The city-bound lane of Lake Rd was blocked off, opposite Kuirau Park, but is now open.
Traffic was diverted down Tarewa Rd this morning.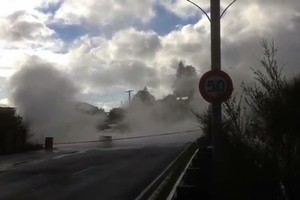 Rotorua District Council geothermal general inspector Peter Brownbridge said a bore on a private Lake Rd property across the road from Kuirau Park blew a valve sending clouds of steam across parts of the road.
As a safety precaution the Rotorua District Council closed three of Lake Rd's four lanes to traffic and vehicles were diverted temporarily through Kuirau Park.
Geothermal engineers on-site this morning were able to successfully "quench" the bore, eliminating the steam problem, he said.
"Following testing on the bore, all traffic lanes on Lake Rd were re-opened to traffic at 9.15 this morning."
Witness Kim Gillespie said there was a loud rushing noise and a large amount of steam was floating across the road.
Fire Northern Communications shift manager Steve Smith said they were called just before 11pm by a resident who could see "something that looked like an eruption".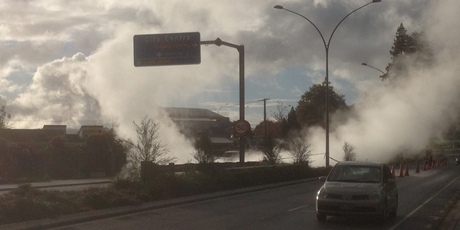 Mr Smith said when they arrived there was "a lot of steam going on."
He said the fire service were at the scene for less than an hour and Lake Rd was closed.
"They said the bore had gone rogue."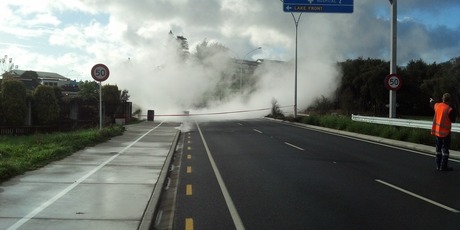 For more articles from this region, go to Rotorua Daily Post