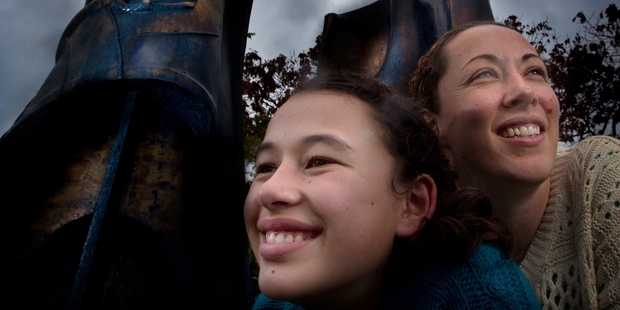 Rotorua was packed to the brim over Easter weekend, with no accommodation available, cash registers ringing and tourism attractions busy in what is hoped to be the first of four big weekends for the city.
On Saturday night there were no beds available in the city with all the major motels and hotels fully booked. With the combination of another long weekend next weekend, the 50th Rotorua Marathon the following weekend and a major kapa haka competition the weekend after that, Rotorua i-Site team leader Tysha Ranclaud said the city was expecting four big weekends in a row.
She said they had double the number of people coming through the doors at the i-Site as other weekends and visitor numbers were also up slightly on last Easter.
Ms Ranclaud said the wet weather wasn't discouraging visitors, with plenty looking at wet weather attraction options.
The one thing they weren't able to help with was accommodation, she said.
"[Saturday night] we reached the point of nothing available in the entire city."
Rotorua Association of Motels chairman Ron Hunter agreed Easter had been a good one with motels packed.
"Town has been virtually full for the weekend, even with the bad weather."
Mr Hunter said people drove into town expecting to find a bed but couldn't. However Mr Hunter said the first week of the school holidays was normally pretty good for moteliers but the second week always depended on the weather.
He said having Easter and Anzac Day fall a week apart would encourage people to take time off in between and have a longer break.
Shoppers made the most of the Saturday bargains and turned out in droves after shops were closed on Good Friday, with long queues in supermarkets and The Warehouse.
The carparks were also full at Rotorua Central.
Among those visiting was Kate McGregor from Palmerston North. She said the wet weather had a "little bit of an impact" but her family managed to do almost everything they wanted.
Playtopia co-owner Aroha Armstrong said they had been "absolutely smashed" with people over the long weekend.
She said being an indoor playland, wet weather and school holidays meant busy times - and having both combined meant they were particularly busy.
Mrs Armstrong said a lot of out-of-town visitors were "pretty thankful" to have somewhere for their youngsters to run around.
An Agroventures spokeswoman said the business had been "extremely busy".
For more articles from this region, go to Rotorua Daily Post