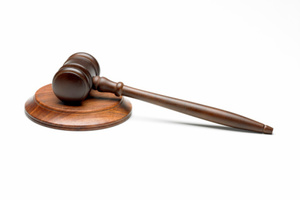 A man has been jailed for 14 years for a raft of sexual and violent offending described by a judge as "sadistic".
Kainui Parkinson, 40, was sentenced in the High Court at Rotorua yesterday on sex and violence charges against a woman and a girl under the age of 12.
The 13 charges included two of unlawful sexual connection, two of causing grievous bodily harm with intent to injure and three of male assaults female, on which a jury found him guilty.
On the day his trial was to begin, he admitted a further three charges of unlawful sexual connection with a girl under 12, one charge of indecently assaulting her, one of inducing her to do a sexual act, and one of injuring her with reckless disregard.
The two victims read their victim impact statements in court yesterday.
The woman said while she would rather forget the offending, she could not erase it or pretend it didn't happen.
The girl broke down in tears before reading her statement and cried throughout much of it as she spoke of the impact of the offending.
She said she initially blamed herself, but had come to realise she was not the one who had to answer for it. She said she forgave Parkinson, not for his benefit but to allow herself to move on.
Justice Patrick Keane said the offending stretched from April 1999 to August 2006. Some happened just before or after the woman gave birth, he said.
After some of the assaults Parkinson refused to allow the woman to seek medical attention, but a later radiographer's report collaborated some of the injuries including broken ribs and a broken arm.
On one occasion her lip was split and it was two days before she was able to seek medical attention.
Justice Keane said the violence was "not merely brutal but sadistic".
Justice Keane also imposed a minimum non-parole period of seven years.
For more articles from this region, go to Rotorua Daily Post