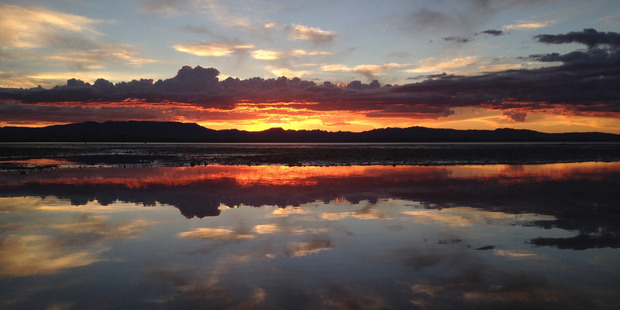 Bugs in the Bay of Plenty are reaching epidemic levels, according to local pest controllers as April temperatures soar to record highs.
Bugs at Bay Pest Control owner Stuart Marshall said insects in the Bay were up to "epidemic" numbers.
Papamoa, Otumoetai and Matua were all areas riddled with cockroaches, he said.
"I have been spraying since the first of September and I have people on the phone every day. Last Monday I had 31 calls."
The increase in Bay insect exterminations is being credited to the annual rise in temperatures, he said.
"In Tauranga we have had four hot warm winters and haven't had a frost in four years so reproduction in the last 48 months is just increasing."
Bugs Or Us owner Duncan Kerr agreed the hot weather meant bugs were on the rise in the Bay.
"A mild winter last year and a good summer this year with no sign of rain or cold patches to disturb them and they are still cranking,"
Mr Kerr said because of the hot weather there had been no natural decline in flies.
"They are as bad today as they were back in January and February," he said.
Mr Kerr said there was also an increase in cockroaches and wasps in the Bay.
"There has been a massive increase in the last few weeks. I've been getting 50 calls a day for wasps.
"The other one would be cockroaches, they literally haven't stopped in 18 months," he said. However, Mr Kerr said he expects a decline in insects in the next few weeks with weather supposedly cooling down again.
Niwa principal climate scientist Andrew Tait said the April high temperature on Sunday had only ever been equalled once - in 1939.
Records have been collected from Tauranga Airport since 1913. Mr Tait said if the Metservice's recorded temperature of 27.9C on Sunday is correct, then it is an equal record temperature for April.
Met Service meteorologist Daniel Corbett said the hot weather would continue through out the week but would slowly cool down by Friday.
For more articles from this region, go to Bay of Plenty Times