A Rotorua family is asking the community to keep their eyes open for their missing pop.
Trevor Smith, 70, who lives in Kawhia, went missing from Hamilton on Sunday, March 16. Since then up to 50 people a day have been scouring the city's parks, reserves and the Waikato River in the hope he will be found.
Peter Low, who is stepfather to Mr Smith's grandchildren, said he was hoping to jog Rotorua residents' memories, especially those who might have visited Hamilton in the past two weeks.
"The grandkids and my wife are emotionally and physically drained," Mr Low said.
"We've been through every reserve, park, under all the undergrowth. It's a mystery where he's got to. We've no clue.
"I've searched so much of Hamilton and given it my all. We just want him back."
Mr Smith went missing while attending an appointment at Waikato Hospital. He has diabetes and mild dementia. He is described as being of average to solid build. When last seen he was wearing a distinctive lime green Vodafone Warriors rugby league jersey, dark blue track pants, plain white sandshoes and a grey cap.
"The more people who know about this the more chance we have of finding some sort of resolution to this. They may have seen him somewhere.
"To disappear like this is a mystery for us. I'm hoping for an answer somewhere, preferably sooner rather than later. We're waiting for a miracle for him to walk through the door."
Mr Low, an engineer at RFH, has spent the past two weeks travelling back and forth between the two cities. His two stepchildren are Mr Smith's grandchildren.
Hamilton Land Search and Rescue are involved in the search, the Hamilton police boat has been used to search the banks of the Waikato River and the Auckland-based police helicopter has searched farm land.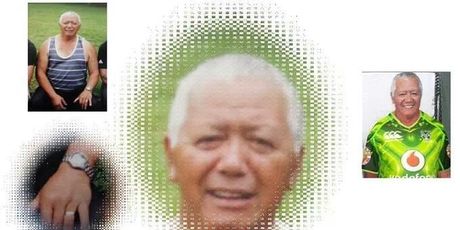 For more articles from this region, go to Rotorua Daily Post