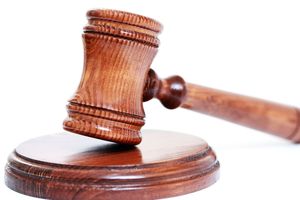 A Mongrel Mob member found guilty of murdering a Rotorua teenager by running him down with a ute has had his second appeal thrown out.
Kawerau Mongrel Mob member Quentin Pukeroa was convicted and jailed for the 2009 murder of 16-year-old Jordan Herewini in Murupara.
Pukeroa crashed his ute through the Herewini property, running over and killing the teen right outside his house.
He was sentenced to life imprisonment with a non-parole period of 15 years in the Rotorua High Court in 2010.
Pukeroa appealed the conviction, which was dismissed by the Court of Appeal last year.
He then took the appeal to the Supreme Court on the grounds the case had been "overly complicated" and the arguments hadn't been summarised in a balanced manner.
His lawyers also argued there was "hyperbole" in the Crown's closing address.
However, the Supreme Court dismissed Pukeroa's second appeal in a decision released today rejecting all of his claims.
"We do not consider that the points raised on behalf of Mr Pukeroa created a risk of a miscarriage of justice," the court found.
"The court also did not consider that the question trail was overly complex. Any complexity arose because of the nature of the parties' cases."
Jordan Herewini was killed amid tensions between Murupara's Tribesmen and Kawerau's Mongrel Mob
On the day Jordan was killed, Pukeroa abused him for wearing a yellow shirt - the colour associated with the Tribesmen gang.
The abuse led to a fight in the town centre and escalated to Jordan being run over and killed on his property.
For more articles from this region, go to Rotorua Daily Post