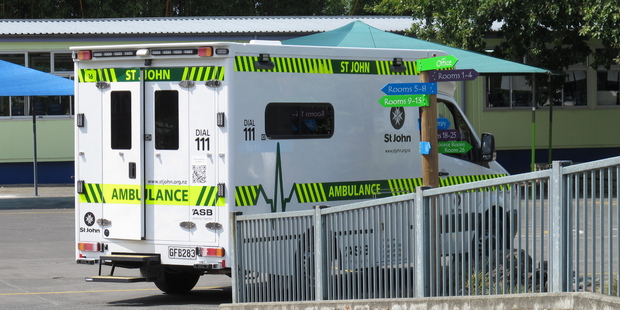 A four-year-old girl was lucky to escape injury after being trapped between two cars in a school pick-up area this afternoon.
The accident occurred on Hone Heke Rd, outside Kerikeri Primary School, about 3pm.
The child, who was not believed to be a pupil at the school, was checked at the scene by St John Ambulance and found to be unhurt.
A police spokesman said the child was ''very lucky''.
She had been caught, for reasons which had yet to be explained, between two vehicles lined up in a busy pick-up area.
The spokesman urged parents to pay close attention to their children, especially near busy roads, and use the pick-up zone outside the school for the shortest time possible and only to collect waiting children.
Parents parking in the pick-up area were contributing to congestion and the potential for accidents, he said.
Police were at the school this afternoon, talking to witnesses and photographing minor damage to the rear of a Ford Mondeo and the front of a Honda Odyssey.
Principal Paul Lindsay was not available for comment today.
For more articles from this region, go to Northern Advocate