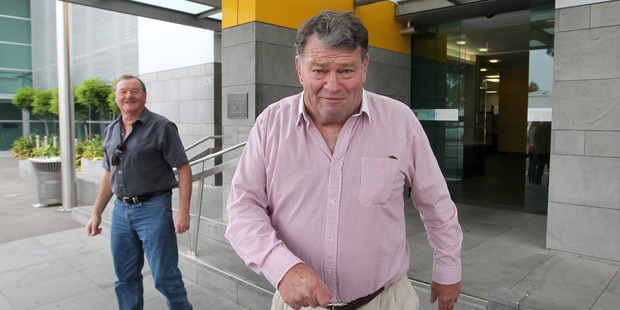 Former policeman and two-time Napier City Council candidate Stuart McLachlan has been found guilty of an assault on a Lotto shop worker in March of last year.
Judge Bridget Mackintosh delivered her verdict in the Hastings District Court yesterday afternoon following a Judge-alone hearing on the matter last Tuesday.
The court heard McLachlan went to a Havelock North Lotto shop on March 9 and attempted to purchase a ticket.
He was $1.20 short but refused to give the ticket back resulting in the victim going around to the other side of the counter and attempting to stop him from leaving the store without paying for the ticket in full.
She was pushed through the door by McLachlan.
McLachlan's lawyer alleged his client was only attempting to get to the New World next door where a friend would lend him the $1.20.
Judge Mackintosh said there was pushing back and forth as McLachlan attempted to move towards the supermarket but in her opinion McLachlan went "too far" when he took the Lotto ticket and shoved it down the front of the victim's shirt.
"In my view the defendant went too far when, in an angry state, he pulled out the complainant's top and stuffed the Lotto ticket down it with such force it became lodged in her bra."
She said the action was evidence of use of "unreasonable force" in the circumstances.
"This was the action of an angry man who was abusive and spitting."
McLachlan's lawyer indicated he would be filing an application for discharge without conviction before sentencing next month.
McLachlan first appeared in court last August and twice turned down diversion.
He applied to have his name suppressed during campaigning for the Napier City Council last September but the application was declined by Judge Tony Adeane. McLachlan was not elected to the council.
For more articles from this region, go to Hawkes Bay Today