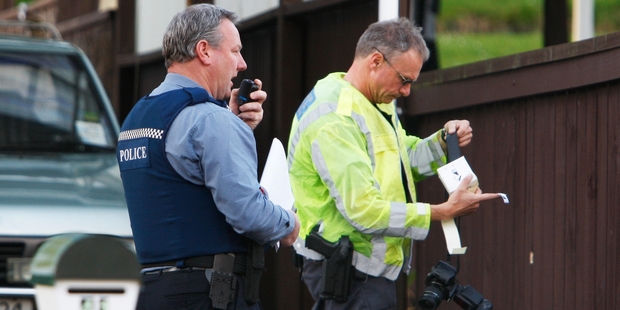 A senior Whangarei gang leader has been jailed for five years and his son for three years and nine months after they took a sawn off shotgun to a relative's house seeking retribution for what they believed was "narking."
Selwyn James Paikea, 56, and Haupapa James Paikea, 28, appeared in Whangarei District Court yesterday for sentencing after a jury found them guilty on one charge of kidnapping and another of using a firearm to commission a crime.
Selwyn Paikea was also found guilty on a charge of threatening to cause grievous bodily harm.
Judge Phil Gittos said Selwyn Paikea was the leader of the retribution expedition when both men went to Ross St, Onerahi, on September 5 last year to seek retribution on a relative they believed narked on Selwyn Paikea's wife to police over cannabis being sold from the couple's home.
The shotgun was discharged twice during the visit - once as a warning shot from Selwyn Paikea to make the man get into a car. The second time was when the pair were struggling and the shot hit the fence of a neighbouring property, terrifying the elderly occupants.
Judge Gittos said Selwyn Paikea was a long time and senior member of the Black Power gang with more than 11 pages of previous convictions, including four for violent offending, with one for possessing a pistol and many for drugs and driving offences. Selwyn Paikea is also serving a two year and seven months jail term for dangerous and drink-driving convictions.
The judge said five years' jail was appropriate for the elder Paikea for the lead offence - kidnapping carries a 14-year maximum penalty - with two years' jail for the firearm charge and six months for the threat to cause GBH. All sentences are concurrent with each other and the existing jail term he is serving.
Judge Gittos said it would be unfair to make the sentences cumulative to his existing term. Selwyn Paikea's lawyer Richard Garbett asked for a starting point of two years and three months jail.
The judge said Haupapa Paikea went along with his father and the judge did not believe his contention that he did not know about the firearm until they got there.
Judge Gittos said Haupapa Paikea also had a criminal history - that included a couple of convictions for violent offending.
He sentenced Haupapa Paikea to three years and nine months jail on the kidnapping charge and a two-year concurrent term on the firearm charge.
Haupapa Paikea's lawyer Kelly Ellis had asked the judge for home detention for her client.
For more articles from this region, go to Northern Advocate