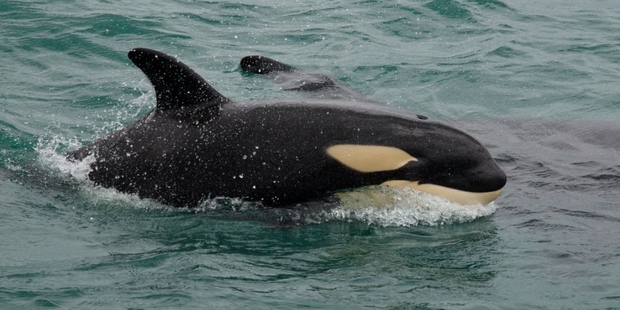 It seems locals and tourists aren't the only ones enjoying Northland's fabulous coastline at this time of year.
A pod of 23 orcas delighted boaties and devoted researcher Dr Ingrid Visser when they cruised into the waters at the Poor Knight Islands last week.
For Dr Visser, of the Orca Research Trust, it was like catching up with old friends as she has been tracking some of the orcas for more than 20 years. It was back in 1992 she first photographed some of the pod members but this time round she could see some third-generation orcas when they gathered at the Poor Knights last Friday.
Dr Visser said the pod did about six circuits around the Poor Knights hunting for rays before splitting, with some heading to the Bay of Islands and the rest of the pod heading south towards Auckland.
Darren Spratt, a skipper on a Dive!Tutukaka vessel, was able to take advantage of diving with the orcas. He was in the water when the pod gathered and took some amazing underwater videos and photos.
If you spot an orca, Dr Visser wants to know - call 0800 SEE ORCA, 0800 733 6722.
Thanks to Ingrid Visser and Monique Visser from Orca Research for the great photos.
For more articles from this region, go to Northern Advocate