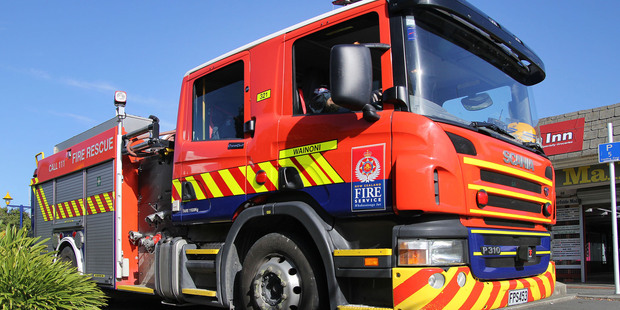 Police are investigating a find at a suspicious fire in the Far North as fire fighters warn the region is tinder dry.
The blaze, at Vujcich Rd, Whirinaki, started about 11.40am yesterday and covered about two hectares of scrub. Two helicopters were called in to fight the flames, which were put out after about three hours, but firefighters were expected to be still on the scene today in case the flames flared up in the dry conditions.
Firefighters made an unusual discovery during the fire - parts of a dumped hydroponic cannabis growing set-up - and called in police, who will also look into the cause of the blaze.
Also yesterday, a small rubbish fire spread into about one hectare of bush at Waima, before being put out by the Kaikohe Fire Brigade.
Meanwhile, two close calls in less than 36 hours prompted a warning from Kaitaia's chief fire officer yesterday, that the Far North was getting very dry and the time to take extreme care with matches had arrived.
A Kaitaia Fire Brigade crew had just returned to the station after a car crash at Pukenui yesterday when it was dispatched to Kumi Rd, Awanui, where burning material had escaped from an incinerator and set fire to grass along a fenceline.
"Half a tank of water did the job there," Mr Kitchen said, "but people need to be aware that the dry season has begun. Hopefully it won't be another silly season."
A restricted fire season was imposed over the entire Far North in October, meaning no fire may be lit outdoors without a permit.
The big scare came late on Saturday night, however, when fire crews from Kaitaia, Mangonui and Karikari fought a scrub fire some 400 metres square off State Highway 10 at Lake Ohia. A total of four appliances and two tankers were used, with two helicopters placed on standby but not required.
"Two houses and a caravan were threatened at one stage, but we hit it with everything we had and, in the end no real damage was done," Mr Kitchen added. "We had plenty of water, with us, and more in a dam, so that wasn't a problem, but we were lucky there wasn't a lot of wind."
For more articles from this region, go to Northern Advocate