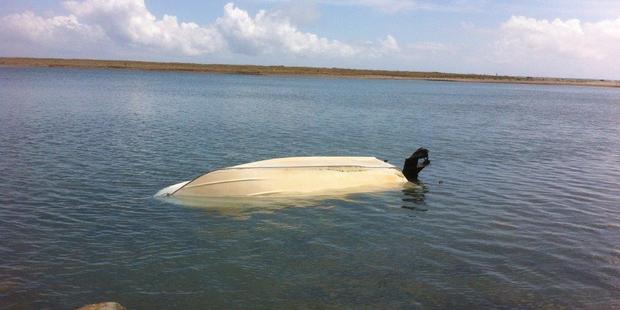 Two Te Puke fishermen had to be rescued when their boat flipped on the Maketu Bar.
Maketu coastguard Shane Beech said people in the car park saw the 5m fibre glass boat overturn about 10.30am and raised the alarm.
The boaties, who were in their late 50s or 60s, were wearing lifejackets but were in the water for about 20 minutes before members of the coastguard pulled them aboard the rescue boat, he said.
Mr Beech said the men had a few cuts and bruises and had swallowed a bit of water by the time they were rescued.
Ambulance staff treated them on the beach for about 45 minutes but they refused to be taken to hospital.
Mr Beech said the had been a bit of a swell on the bar but nothing too out of the ordinary.
The coastguard towed the upturned boat back to shore.
For more articles from this region, go to Bay of Plenty Times