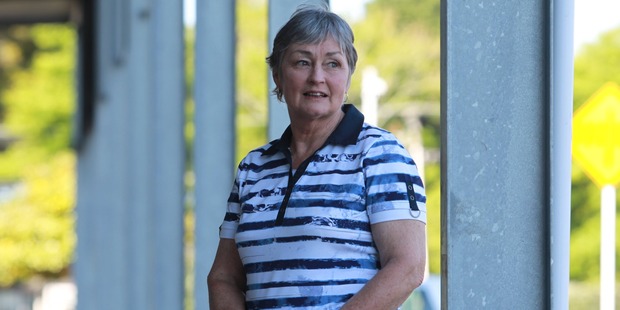 Elderly advocacy groups say increasing financial pressure on the 65-plus age group is seeing more Western Bay residents forgo health insurance in favour of necessities.
Grey Power Western Bay of Plenty president Christina Humphries, who was grateful for her private insurance when she was diagnosed with breast cancer three years ago, said a tax rebate for those paying for private health insurance would ease the burden. She suggested the rebate fall in line with a rates rebate for elderly on fixed incomes of less than $30,000 per annum.
Age Concern president Angela Scott said she had given up her own health insurance in favour of personal savings, but not everyone could afford to do so.
"Because it's something that might not happen, you tend to think that that's something you might not need."
She said the public health system was equipped to deal with sudden illness, like stroke or heart attack, but affordable health insurance would mean not having to wait until issues requiring elective surgery reached a critical point.
Dental treatment was also an issue for elderly while ACC had tighten the rules on what it would cover, she said.
The chief executive of Health Funds Association New Zealand (HFANZ), Roger Styles, told the Bay of Plenty Times a tax rebate of 25 or 30 per cent for those over 65 would cost the Government about $50 million annually but save a lot more in the medium-term. HFANZ represents 11 insurance national companies.
"It is something that will have a real impact," he said.
Mr Styles said while a rebate was "fiscally unlikely" for the Government in the near future, he hoped to see it introduced within three to four years.
Health Minister Tony Ryall told the Bay of Plenty Times the ministry had analysed proposals on a rebate for private health insurance but the cost outweighed the benefits.
"I certainly appreciate how costly private health insurance can be for older people. On the other hand, we are putting significant money into providing more publicly funded elective surgery," he said.
Mr Styles said HFANZ did not support a for-life insurance premium, proposed by Grey Power, saying it would penalise younger people paying health insurance, driving them out of the market.
"It actually has the effect of collapsing the whole market. Someone has to pay and all insurance works on the principal of having the biggest pool of policy holder to disperse the risk," he said.
However, national Grey Power president Roy Reid said health insurance premiums, including his own, had became unaffordable in retirement and the organisation was lobbying politicians and insurance companies to introduce a premium for long-term policy holders that would see them pay the same at age 25 as they did at 85. Mr Reid said the concept had not been well received by insurance companies wanting the highest premiums paid by the group at greatest risk of making a claim.
For more articles from this region, go to Bay of Plenty Times